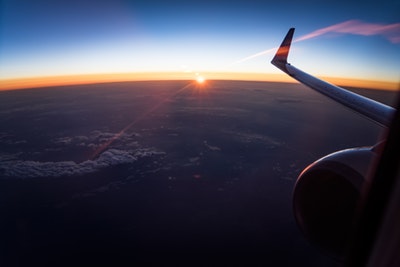 Being in a long-distance relationship brings about its own set of challenges. What happens when you find yourself pregnant and your significant other is far away? How do you navigate the challenges of facing an unexpected pregnancy while being in a long-distance relationship?
Avenue Women's Center has been assisting women and their partners who are facing unexpected pregnancy for over 35 years. We understand that each person's situation is unique, and we are prepared to address your individual needs. We provide services such as medical-grade pregnancy tests and customized pregnancy option consultations, at no cost to you. If you live in the Chicagoland area, contact us today to take your next step.
It's a big challenge to go through a pregnancy while your partner is miles away. It is especially challenging if you are uncertain of what to do regarding your pregnancy decision. Where do you turn for help?
One of the most important components of a relationship is emotional support. When you are unable to interact face to face with someone you care about on a regular basis, that may leave you feeling more disconnected than you'd like. This can be especially true if you're experiencing an unexpected pregnancy. It can be a confusing time full of high emotions including fear, surprise, and confusion. If you are unable to find the emotional support you need from your long-distance partner, perhaps you can find it in a trusted friend or family member. Talk to the trusted people in your life and share what you are experiencing. Don't be afraid to ask for help.
Another very important factor of a long-distance relationship is communication. If you are unable to talk with your partner face to face, are there non-traditional ways you can include your partner in the decision-making process? Can you call or video chat more frequently? Consider ways that you might include him during this time. Can you send him information on the options you're considering? Share with him any questions or concerns you may have. Don't be afraid to let him know what you need from him emotionally as you go through this process. In turn, encourage him to share his thoughts and feelings as well.
The other factor that plays a role is the distance itself. This can be a factor for some women who are making a pregnancy decision. Many questions may arise such as:
Will he be involved if I decide to carry this pregnancy to term?
Are there plans to move closer to each other?
Does this relationship have a future?
How will each pregnancy option (abortion, adoption, parenting) factor into our situation?
In looking at all of these questions, it's important to take time to gather information and communicate with each other openly. An unexpected pregnancy can often be a time when couples pause to evaluate the potential future of their relationship. This can also create space for you to think through how a pregnancy option might look for you individually and as a couple—now, a few years from now, and onward into the future.
If your unexpected pregnancy situation feels daunting or isolating, you aren't alone. Avenue Women's Center is here to help provide support, services, and information through your pregnancy decision process. If you are in a long-distance relationship and in the Chicagoland area, reach out today for an appointment right away at one of our five DuPage County locations. We look forward to walking this journey with you.
The information provided here is general in nature.  It is not a substitute for a consultation with a medical professional. Before any medical procedure, it is imperative that you discuss your personal medical history, risks, and concerns with your doctor. If you have questions during or after a procedure, your doctor should be immediately contacted. Avenue Women's Center is not an emergency center.  If you are experiencing severe symptoms, such as bleeding and/or pain, seek immediate medical attention.  Contact your physician, go to an emergency room, or call 911.