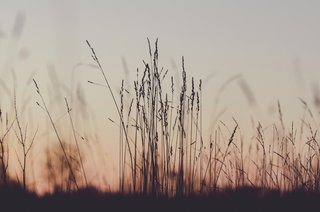 When you think you might be pregnant, "now what?" may be your first question. You have much to think about.
Every month, dozens of DuPage county women come to Avenue Women's Center to talk to a caring expert about what comes next. We ask our visitors what they liked best about coming to Avenue Women's Center—our favorite answers from March are below!
I liked the fact that I was brought in and she took the time to talk and listen about what is going through. I felt comfortable and not rushed. I'm glad I chose to come here for help.
They were very caring and listened to everything and made accommodations for me. I am very thankful.
It wasn't an open/close door kind of thing. I felt safe, and listened to, and not uncomfortable at all. Super sweet and compassionate.
My counselor was very caring and understanding and the nurse was very pleasant and knowledgeable and answered all my questions. I would recommend this place to any pregnant individual that needed support. Thank you.
I liked how Avenue was very knowledgeable and caring. This being my first child I obtained a lot of info and guidance which is what I came here for. Thank you so much for the info and help!
Here the people are awesome, they all spend a lot of time listening to me and my questions…Awesome and really nice to meet you!
I liked how supportive and kind they are. As well as, how they explained my options thoroughly.
My experience here was great. Nikki was very supportive. Answered all my questions as best as she could. Did not judge my situation.
Compassion & empathy.
You may also want to check out some of our articles on pregnancy:
What to Expect in Early Pregnancy
Considering All Your Options
Free Pregnancy Help and Consultations
If you're wondering, "So I'm pregnant—now what?" we invite you to visit Avenue Women's Center for compassion, empathy, information, and practical help. Call or chat to connect with a caring pregnancy expert today.
The information provided here is general in nature.  It is not a substitute for a consultation with a medical professional. Before any medical procedure, it is imperative that you discuss your personal medical history, risks, and concerns with your doctor. If you have questions during or after a procedure, your doctor should be immediately contacted. Avenue Women's Center is not an emergency center.  If you are experiencing severe symptoms, such as bleeding and/or pain, seek immediate medical attention.  Contact your physician, go to an emergency room, or call 911.