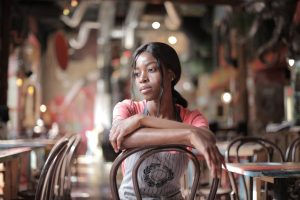 Pregnancy can come as a huge shock. And for somebody who just experienced a miscarriage, unexpected pregnancy could be extremely distressing. Maybe bad memories are resurfacing or new fears are taking hold of your decision-making process. If you find yourself pregnant after having a miscarriage, it's possible you could be searching for answers or a path forward. So, where do you go and what do you do to take your next steps?
Are you pregnant right after having a miscarriage? If so, Avenue Women's Center would love to walk you through this unexpected and uncertain time. We provide a calming and nonjudgmental environment where you can express your concerns and gather information about your pregnancy to make an informed decision.
Contact us today to schedule a consultation with our caring staff!
Taking Next Steps
Unexpected pregnancy right after having a miscarriage can bring so many difficult emotions and thoughts to the surface. You may be wondering how you can handle something like this and where you can go from here. Perhaps you don't want to continue with this pregnancy because you fear having another miscarriage. To help yourself slow down just a little bit and breathe, consider these next steps:
After the miscarriage, did you take any time for yourself? It can be important to practice self-care after something like that, especially if it was traumatic for you. Additionally, have you talked with anybody about your experience?
Take time to gather your thoughts, speak with a trusted friend, family member, or your partner, and get information about your current pregnancy.
What are your dreams and goals for the now, near future, and far off future? What do you know about your pregnancy options and which one lines up with your desires?
Learn more about your current risk of miscarriage through an ultrasound exam. Avenue Women's Center offers these free of charge to help you make a healthy, informed choice about your pregnancy.
Finding Support
Uncertainty and possibly painful memories and feelings can take a toll on our mental and emotional health. It's recommended to find somebody you trust who you can confide in and rely on for support regarding your past, your present, and your future. Sometimes it can be beneficial to talk with a professional such as a therapist, faith leader, or pregnancy consultant.
Most importantly, you should never feel alone. There are people and resources to help you face this situation and move forward with courage.
At Avenue Women's Center, we'd love to help you take your next steps in a pregnancy decision. Perhaps there is some fear or uncertainty about your current pregnancy because of a recent miscarriage. We offer free limited ultrasound exams at each of our six Chicagoland centers. An ultrasound can help you learn more about the early pregnancy risks of miscarriage or ectopic pregnancy. Our caring consultants and medical staff will be with you every step of the way.
Call or text to learn more about our limited medical ultrasound services today.
The information provided here is general in nature.  It is not a substitute for a consultation with a medical professional. Before any medical procedure, it is imperative that you discuss your personal medical history, risks, and concerns with your doctor. If you have questions during or after a procedure, your doctor should be immediately contacted. Avenue Women's Center is not an emergency center.  If you are experiencing severe symptoms, such as bleeding and/or pain, seek immediate medical attention.  Contact your physician, go to an emergency room, or call 911.