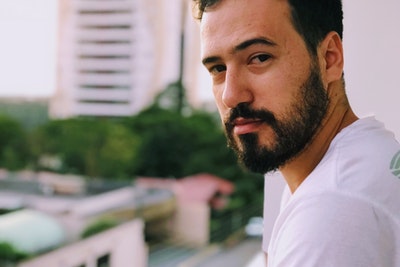 Understanding physical or emotional changes in our partners isn't always easy to do. This can be especially true when it comes to differences in men versus women. Our bodies, minds, and emotions function differently, and we might often misread one another as a result. Men might recognize a change in their partner's moods or physical symptoms and chalk it up to period hormones. They may also worry about a possible pregnancy, even if they were being careful to prevent it. What can you do if you're scared your partner is pregnant?
If you think your partner might be pregnant, come into an Avenue Women's Center and find out for sure. Free pregnancy tests are a main service we've provided to women in the Chicagoland area for nearly 40 years. Our medical-grade tests offer accurate results just 10 days after possible conception. Reach out for an appointment and learn more about our services!
Talking to Your Partner
Open and honest communication is vital in any relationship. It's important to be able to speak freely, respectfully, and compassionately to each other—especially with something as potentially life-changing as a pregnancy. Don't let fear take the wheel and drive your words. Some men might react strongly to a possible pregnancy, scared about what it could mean for their relationship, their partner, and their own future plans. As difficult of a conversation as it might be, approach your partner with understanding and empathy. Fatigue, mood swings, and nausea are just some of the pregnancy symptoms she might be noticing. Chances are, if you can see these changes, she can as well. Your partner may be just as scared as you, and afraid to voice her concerns. Pick a quiet space to approach her and begin to face your fears together.
Facing Fears About Pregnancy
Once you've talked, it's time to find out the truth with a pregnancy test. You could help your partner purchase a home pregnancy test and be present as she goes through the nerve-racking experience of waiting for the results. While home pregnancy tests can be a good start, they might also be confusing. Many factors can affect the results, and you might still be left wondering if your partner really is pregnant. Confirming a pregnancy with a medical-grade test from a health care provider, doctor, or women's center is a good measure to offer certainty. At Avenue Women's Center, our accurate pregnancy tests are not only offered at no cost, they are also confidential and private.
Supporting a Pregnancy Decision
The support of a caring partner can make a world of difference in a woman's decision. Let her know she isn't alone without influencing or pressuring her into an option. While her decision may impact you, it ultimately affects her most directly. She needs to make a pregnancy decision that she can feel confident and good about, and trust that her partner will be there for her as she takes her next steps.
Regardless of the option that feels best to her, it can also have an effect on you. What will be your involvement if parenting is the biggest consideration? What information could you look into about your local community's resources and support systems? Is abortion an option for her? Allow her to open up about her thoughts and feelings on it. What are yours? How could you express them without judgment of hers? What abortion information could learn about abortion procedures, risks, and after-care that would be helpful in her decision?
As you and your partner take the next steps to find out about a potential pregnancy, let Avenue Women's Center be a place of confidential and understanding support. We know that every pregnancy situation is different, and we come alongside each couple with free services such as medical-grade tests and options consultations. Learn accurate and reliable information about each pregnancy option of parenting, adoption, and abortion from caring and nonjudgmental experts. Call, text, chat, or email us today!
The information provided here is general in nature.  It is not a substitute for a consultation with a medical professional. Before any medical procedure, it is imperative that you discuss your personal medical history, risks, and concerns with your doctor. If you have questions during or after a procedure, your doctor should be immediately contacted. Avenue Women's Center is not an emergency center.  If you are experiencing severe symptoms, such as bleeding and/or pain, seek immediate medical attention.  Contact your physician, go to an emergency room, or call 911.