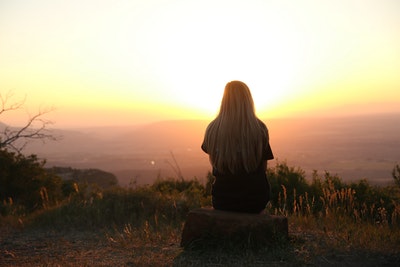 For some women, learning that they're unexpectedly pregnant can be a terribly remorseful experience. You might start thinking back on the series of events and decisions that led you to this point, wondering about all the things you could have done differently. You could feel a heavy weight of blame rather than acknowledging that you aren't the only one involved in this pregnancy. You may have many reasons to feel sorry about an unexpected pregnancy—but it's important to resist the urge to apologize and learn how to forgive yourself for the unintended.
If you're struggling with remorseful feelings about an unexpected pregnancy situation, reach out to Avenue Women's Center for caring support. Avenue understands that every woman feels differently about their pregnancy, and we offer a nonjudgmental and compassionate environment to address your concerns. Avenue has helped women face unexpected pregnancies for over 30 years with our free pregnancy services, such as medical-grade pregnancy tests and confidential pregnancy consultations. Call, text, chat, or email us today to make an appointment at one of our five locations in the DuPage County area.
When we feel immense regret and remorse, it can become a negative emotional stew that brews and festers inside us. Our thoughts can become consumed with a self-degrading voice focusing on our faults and flaws. The longer we let this negative stew ruminate, the stronger and louder our inner bully gets. Apologizing might feel like the first thing you need to do if you're unexpectedly pregnant and feeling remorseful about it—whether it's to yourself, your partner, or both. "I'm sorry, I didn't mean for this to happen," might be something uttered when breaking the news to your partner or others.
But before you let that "sorry" escape your mouth, stop for a moment and ask yourself why you feel the need to apologize. Do you feel like you let yourself down or stopped your future life goals? Are you concerned that others' perceptions of you might change negatively? Are you worried about how others might feel about the pregnancy options you're considering? Do you feel that their opinions and thoughts might pressure you into a decision you aren't completely comfortable with?
Whatever your reasons for feeling apologetic, fight the "sorry spiral" and try to forgive yourself. Things can happen in life even when we don't intend for them to, or when we're trying our best to be cautious and careful. No one is perfect, and we've all done things at some point in life that we might regret. Whatever led you to this unexpected pregnancy, there's not a time machine you can hop in to go back and change things. But you can cut yourself some slack and give yourself the compassionate forgiveness you deserve. Understand that an unexpected pregnancy can happen even with precautionary measures, and let go of whatever remorseful feelings are holding you back from making your best pregnancy decision.
It can be incredibly difficult to face an unexpected pregnancy while feeling an inner turmoil of remorse and regret. Avenue Women's Center can help you reach a place of self-forgiveness and understanding with the support of our caring consultants trained to assist women in their pregnancy decision-making processes. When you make an appointment for a free and private pregnancy consultation, you'll have the opportunity to discuss your unique situation and concerns with an experienced client consultant who will offer you sincere compassion and consideration as you make your best pregnancy decision.
The information provided here is general in nature.  It is not a substitute for a consultation with a medical professional. Before any medical procedure, it is imperative that you discuss your personal medical history, risks, and concerns with your doctor. If you have questions during or after a procedure, your doctor should be immediately contacted. Avenue Women's Center is not an emergency center.  If you are experiencing severe symptoms, such as bleeding and/or pain, seek immediate medical attention.  Contact your physician, go to an emergency room, or call 911.