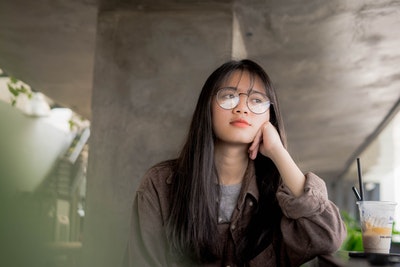 As you've probably noticed, a pregnancy causes your body to experience many changes. Your body has likely already made you aware of early pregnancy symptoms such as nausea, breast tenderness, and mood swings. While a pregnancy test and a visit to the doctor can confirm the existence of a pregnancy, an ultrasound exam can help you to see where you are in the pregnancy. If you're still contemplating between an abortion and continuing the pregnancy, then an ultrasound can provide you with the information you need to make an informed decision. You deserve to have access to all of your options, and there are resources available to you that can provide you with an ultrasound at no charge.
Are you in need of an ultrasound to help you weigh all of your pregnancy options? Our registered nurses and licensed sonographers on staff at the Avenue Women's Center provide our clients with limited ultrasound services at no cost to them. Find out more information regarding how far along you are, as well as your risk of miscarriage or ectopic pregnancy at one of our six centers located throughout the western suburbs of Chicago Our compassionate client advocates are also here to assist with your pregnancy decision-making and provide you with information about all of your choices. Schedule your free appointment today!
Limited Medical Ultrasound: How it Works
Typically, a traditional ultrasound procedure involves gel being placed on your abdomen to serve as a conductor for sound waves. A transducer will likely be used to produce sound waves in the uterus. The high-frequency sound waves may return to the transducer after bouncing off bones and tissue, forming what is generally referred to as a sonogram.
An ultrasound can usually be performed at any stage in the pregnancy, and it is typically a noninvasive procedure. Women often report seeing the results of their exam immediately on the monitor, and an ultrasound often not only confirms the pregnancy, but it may identify fetal growth or detect potential abnormalities. At Avenue, ultrasounds are able to be utilized when it's been at least six weeks after the first day of the last menstrual cycle.
Limited Medical Ultrasound and a Pregnancy Decision
Understandably, facing an unexpected pregnancy is difficult. You may feel confused and maybe even a little afraid as you contemplate how to make an informed decision for yourself. An ultrasound exam can be a useful tool for decision-making, as it can provide you with relevant information about your health that may aid in the choice you make regarding your pregnancy. Whether you opt to continue the pregnancy or if you decide on abortion, you deserve to have access to all of the resources you may need to feel confident in your choice.
The limited ultrasound services and options consultations available to you at Avenue Women's Center can help give you further information as you determine which of the three pregnancy options is best for you: abortion, adoption, or parenting. With our free, nonjudgmental services, expert client advocates walk you through all your pregnancy decisions so you may feel empowered in your choice. Reach out to us today!
---
References:
U.S. Department of Health and Human Services (2018, February). Stages of Pregnancy. Retrieved from: https://www.womenshealth.gov/pregnancy/youre-pregnant-now-what/stages-pregnancy
American Pregnancy Association. Ultrasound: Sonogram. Retrieved from: https://americanpregnancy.org/prenatal-testing/ultrasound/
Reviewed by Patricia Kuenzi, APN-CNP, MSN, ANP, PNP.
The information provided here is general in nature.  It is not a substitute for a consultation with a medical professional. Before any medical procedure, it is imperative that you discuss your personal medical history, risks, and concerns with your doctor. If you have questions during or after a procedure, your doctor should be immediately contacted. Avenue Women's Center is not an emergency center.  If you are experiencing severe symptoms, such as bleeding and/or pain, seek immediate medical attention.  Contact your physician, go to an emergency room, or call 911.