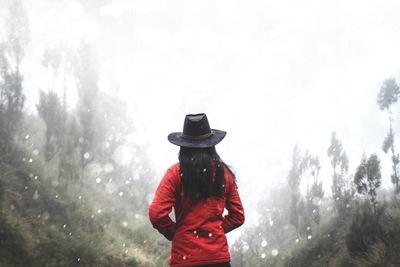 All Avenue Women's Center locations will be closed for Holiday Break, starting December 23, 2016, re-opening at 9:00 am January 3, 2017. We hope you will leave a message, and we will contact you as soon as we re-open.
Dear pregnanthelp.com,
I'm late for my period, and my friend said I could get a free test from you guys, but it looks like you're closed until January 3rd? I've read a bunch of the pages on your site, like "Could I Be Pregnant if…?" and "How Soon Can I Find Out" and even "Thinking Through Your Situation." I know my next step needs to be an accurate test and a conversation with an informed, neutral expert. What should I do? I don't want to wait!
Yours,
Worried in Winter
Dear Worried,
We're so glad you found us, and happy to hear that you found our articles helpful! We understand that it's hard to wait for answers when you're wondering if you might be pregnant. Here are a few suggestions for the meantime:
Leave your number. You can text us, send an email, submit an appointment request, call and leave a message with the answering service…however you contact us, we'll be returning contacts furiously the morning of January 3rd. Just let us know what's the best way to reach you and what services you're interested in. Look at our locations and tell us which office is best for you and we can be ready to set up an appointment when we call you.
Take care of yourself. Get enough sleep, eat a healthy meal, spend time doing activities that nourish your soul. When you are physically cared for, you will be better able to think clearly about your situation and face whatever comes your way.
Try not to worry. Whatever your situation, you are going to get through this difficult time. As much as it may feel like it needs to be taken care of urgently, in most situations it will be ok to wait a few more days.* In fact, women who allow themselves time and space when faced with major life developments are actually able to do a better job of processing and making the decisions that are best for them.
We're really looking forward to meeting with you in the first week of January. We feel so privileged to be able to offer not just basic services, but really high-quality, compassionate services to anyone in our community who needs extra support. We appreciate your patience with our closure. See you soon!
—the women of pregnanthelp.com
* Of course, if you're experiencing pain/bleeding, that could indicate a more urgent situation and you should seek immediate medical attention. Call 911 or your personal physician, or go to your nearest emergency room.
The information provided here is general in nature.  It is not a substitute for a consultation with a medical professional. Before any medical procedure, it is imperative that you discuss your personal medical history, risks, and concerns with your doctor. If you have questions during or after a procedure, your doctor should be immediately contacted. Avenue Women's Center is not an emergency center.  If you are experiencing severe symptoms, such as bleeding and/or pain, seek immediate medical attention.  Contact your physician, go to an emergency room, or call 911.