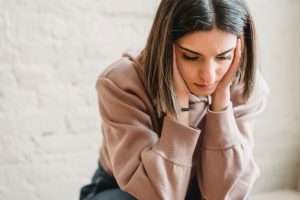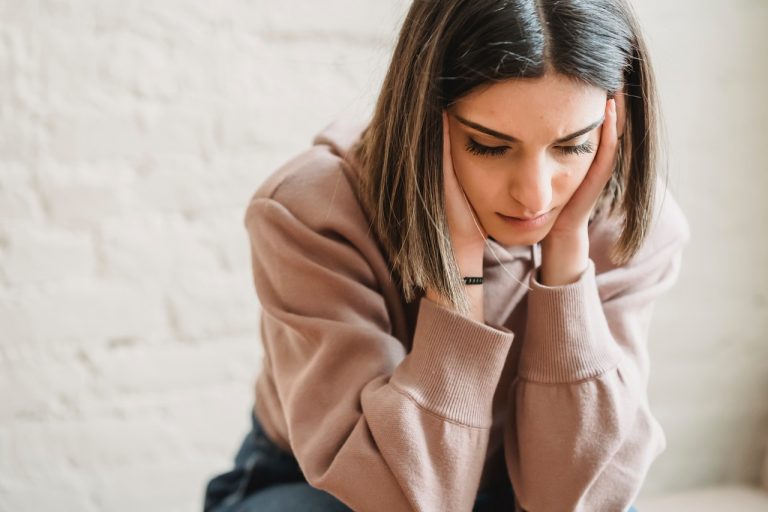 Deciding whether or not to have an abortion can be an emotional process. It's normal to feel torn about what choice is best for you. Weighing the pros and cons behind your unexpected pregnancy options can be challenging. There's nothing wrong with taking time for careful reflection and contemplation. Some questions you might be asking yourself: How do I personally feel about abortion? What will I think about my decision afterward – will I feel relief or depression? Every woman's situation is unique. This means there typically isn't a one-size-fits-all answer to your abortion questions. Familiarizing yourself with abortion information is one way you can explore your emotions about this option.
Are you worried you'll feel depressed if you have an abortion? Avenue Women's Center has been a trusted resource for women since 1981. Our caring pregnancy consultants will offer nonjudgmental support as you contemplate your options. We'll provide you with reliable information about abortion, the different procedures, and abortion alternatives. You deserve the opportunity to examine your feelings as you consider how you want to move forward. Your concerns will be respected and heard during your appointment at one of our offices in DuPage County.
Contact us today to start talking with our staff about your options!
How Will I Feel After an Abortion?  
The emotional effects of abortion can vary from woman to woman. Some women may feel relieved after having an abortion. Other women may experience sadness or guilt. Then there are some women who have mixed emotions about their abortions. The intensity of any of these reactions can depend on any number of factors, including your personal situation.
Making an abortion decision can be stressful for a lot of reasons. You may be overwhelmed by the circumstances that have led you to consider abortion. Perhaps this has added a bit of pressure and you feel you need to decide quickly. At the same time, you may be struggling to determine how you feel about abortion. Will you feel depressed or regretful if you follow through with your decision?
Your feelings are valid both before and after an abortion. It can be helpful to voice your thoughts out loud instead of keeping them bottled up. Friends and family members can be invaluable forms of support. But their familiarity with you means they may express opinions about what you should do. Professional resources like a counselor or a pregnancy consultant can be supportive as a more neutral third party. This can provide you with the space you need to contemplate your options.
How Will I Know If Choosing Abortion Is Right for Me?  
Try not to pressure yourself into a quick decision regarding your unexpected pregnancy options. This can add pressure if you feel there's an intense deadline you're operating under. It's also not uncommon to be shocked or panic within the first few hours or days of learning about the pregnancy. The plan you made for yourself then may be different from the one you make after gathering more information.
Some women may find it helpful to talk through or write down what they're thinking. This can help you map out a plan for yourself. Sharing these thoughts with a professional resource can also add clarity to your next steps.
What are the different types of abortion procedures? How do you feel about undergoing a surgical abortion versus a non-surgical abortion? What level of support do you anticipate needing from those around you?
Determining which pregnancy option is right for you is not always an easy question to answer. Each of your three choices can inspire a different set of emotions. Which outcome you feel the most comfortable with can take a while to explore.
Finding Support in a Decision About Abortion
It can be important to practice self-care and pay attention to your feelings. This can help you to consider yourself when making a decision. Also, know you do not have to go through this alone. Support is available to assist you with navigating the complex journey of an unexpected pregnancy.
Avenue Women's Center wants you to know we're in this together with you. We will walk alongside you as you contemplate the pros and cons of an abortion decision. We understand the difficulties of processing information during such an emotional time. That's why our expert pregnancy consultants will ensure you receive the reliable answers you need. Each of our centers offers limited medical services and additional resources. We are dedicated to providing women with the tools they need to make an informed choice.
Schedule your free appointment with us today!
The information provided here is general in nature.  It is not a substitute for a consultation with a medical professional. Before any medical procedure, it is imperative that you discuss your personal medical history, risks, and concerns with your doctor. If you have questions during or after a procedure, your doctor should be immediately contacted. Avenue Women's Center is not an emergency center.  If you are experiencing severe symptoms, such as bleeding and/or pain, seek immediate medical attention.  Contact your physician, go to an emergency room, or call 911.