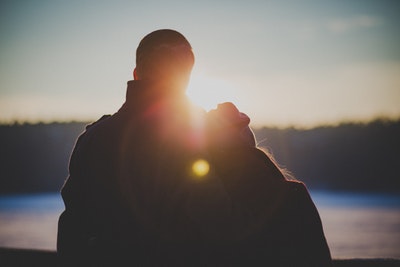 An unexpected pregnancy can be challenging for couples. Regardless of how long you may have been together, there is still the presence of change within your relationship. Accepting a circumstance that may not have been part of your immediate plan can be tough, as even couples who have been together for years are stunned after receiving unexpected pregnancy news. You may feel unprepared, and it's likely you have a lot of questions about what this could mean for you and your partner. Since each relationship is different, the way couples respond to an unexpected pregnancy varies. Having a clear understanding on how to communicate with each other based on the relationship you and your partner have can assist with the creation of a pregnancy plan you both feel comfortable with.
It's normal to worry about how you and your partner will handle an unexpected pregnancy together. Avenue Women's Center has supported women and their partners through a wide variety of circumstances, offering free consultations to come alongside you during your pregnancy decision. A caring pregnancy consultant will take the time to meet with you both, supplying you with reliable information about all your pregnancy options, including adoption, abortion, and parenting. With six locations within the Chicagoland area, we are here to address your unique concerns and answer any questions. Contact us to set up your free appointment today!
Working Through an Unexpected Pregnancy Decision Together : Relationship Types
Husband:
Married couples can experience an unexpected pregnancy, and being shocked at the news is a normal response. It's possible that you and your husband do not feel prepared for this pregnancy, and you may be worried about adding an additional member to your family. Maybe you are concerned about finances, or not feeling ready to be a parent yet. Or perhaps you already have children, and there are worries about having more. Communication is key, and having a conversation with your husband about this new development in your lives is important. It's understandable that there may be stress due to facing an unexpected pregnancy, but the relationship you have with your partner provides a space for you to navigate the pregnancy decision together.
Long-Term Partner:
Even if you're in a committed relationship, there's a chance that you and your boyfriend were not expecting a pregnancy, and perhaps being parents was something you had not planned on until years into the future. If you've told your partner about the pregnancy, you may be wondering what steps the two of you should take in response to this news. Because the pregnancy news was unexpected, there may be fears that this circumstance will lead to a tighter financial situation, or interfere with the life and career paths of you and your partner. Perhaps the two of you may have also been hoping to spend more time with just each other, and you may feel undecided when it comes to your choices of parenting, adoption, and abortion. It may be helpful to shift your focus away from all of the negatives you may associate with an unexpected pregnancy and zero in on each other. This can feel like a big step in your relationship, and taking the time to listen and understand each other's needs can be helpful when it comes to having a productive conversation about your pregnancy options. Your relationship may have progressed to an advanced stage you and your partner may not feel ready for, and it's okay to be nervous. But if you're struggling with early feelings of anxiety and stress, you may want to seek outside support to help you and your partner work through this unexpected pregnancy together.
Short-Term or Casual Partner:
There's a wide variety of circumstances that can occur after receiving unexpected pregnancy news if you and your partner are in a short-term relationship. You may feel uncertain about talking through your unexpected pregnancy options with a partner whose relationship with you has been mostly casual so far. If you're concerned that it's too difficult to have an honest conversation with your partner in this case, a neutral third party is a helpful resource. Pregnancy decision centers, legal aides, or support hotlines may be able to provide you with professional assistance. While it is possible that your partner may be willing to be a source of support after learning about the unexpected pregnancy, some men may need a little more time to process the news. If he's having difficulties overcoming his shock, pursuing a discussion with a professional resource who can sit down with you both to discuss your pregnancy options may be helpful. An unexpected pregnancy may not have been something you thought you would experience together, and the unpreparedness you both may feel towards your current situation warrants critical thinking regarding your next steps. An unexpected pregnancy can seem intimidating, but receiving additional support may help you and your partner feel more equipped to handle this additional aspect to your relationship.
An unexpected pregnancy can be an emotional journey for you and your partner. Avenue Women's Center is here to be a supportive resource for you both by offering a safe environment to discuss your pregnancy options. Reach out today and meet with one of our expert pregnancy consultants!
The information provided here is general in nature.  It is not a substitute for a consultation with a medical professional. Before any medical procedure, it is imperative that you discuss your personal medical history, risks, and concerns with your doctor. If you have questions during or after a procedure, your doctor should be immediately contacted. Avenue Women's Center is not an emergency center.  If you are experiencing severe symptoms, such as bleeding and/or pain, seek immediate medical attention.  Contact your physician, go to an emergency room, or call 911.