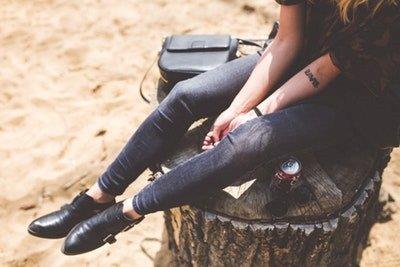 Have you ever needed a medical procedure and wondered if insurance would cover it? Needing a medical procedure and being uncertain if insurance will cover it can be a scary feeling. You often wonder if you'll be able to get the procedure, how much you will have to pay, or if you will even have the funds to pay for it. Many women who are looking into abortion find themselves with the same concern. Some questions that might arise are "Will my insurance cover an abortion?" or "Can I get an abortion if I'm uninsured?" Those are both great questions. In this article, we will provide some basic information about insurance and abortion. We also will explain some ways that we may assist Chicagoland women who are considering their abortion decisions.
Avenue Women's Center is a limited women's medical clinic offering services to women regardless of insurance status. We provide free consultations with caring support as DuPage County's "first step" clinic for women who are facing unplanned pregnancies. To learn more about visiting one of our five locations, please contact us today.
When looking into abortion and wondering about insurance, there are a few important pieces of information to know:
All Medicaid, Federal Commercial, and Marketplace plans coverage terms are dependent upon your state.
Not every insurance company will cover elective abortions.
Some abortion clinics reserve the right to deny any insurance companies that do not have contracts with them.
If you are uninsured, abortion clinics will expect the full payment upfront, unless they offer payment plans. Not every abortion clinic offers payment plans.
57% of women pay out of pocket for abortions. *
What if there was a place that could offer you caring services, in a safe and confidential environment, free of charge? Avenue Women's Center is just that place. If you or someone you know is looking into their options for a pregnancy in Chicagoland, please let Avenue Women's Center be your first step. We can offer you services such as medical-grade pregnancy tests, abortion information, and pregnancy consultations. These services require no payment, regardless of whether you are insured or uninsured. We are here to serve women in our community by providing these free and confidential services.
Abortion is always an option, but before taking that step, we hope you will take advantage of our early Avenue Women's Center services. With a caring and compassionate team, we can guarantee you will find yourself feeling comfortable the moment you walk through our doors. We understand your situation is unique and important to you, and we want you to know that it's important to us, too.
As you've been researching insurance and abortion, we hope this information has been helpful. We also hope you will allow us to assist as you figure out your next steps. To speak confidentially with a client advocate, please call or text us today. We care about you, and are here to help.
---
*https://www.guttmacher.org/image/2016/how-do-women-pay-abortions
The information provided here is general in nature.  It is not a substitute for a consultation with a medical professional. Before any medical procedure, it is imperative that you discuss your personal medical history, risks, and concerns with your doctor. If you have questions during or after a procedure, your doctor should be immediately contacted. Avenue Women's Center is not an emergency center.  If you are experiencing severe symptoms, such as bleeding and/or pain, seek immediate medical attention.  Contact your physician, go to an emergency room, or call 911.