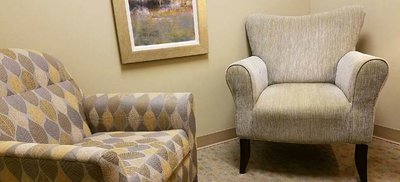 If you live in the Chicagoland area and are facing an unintended pregnancy, you may be asking yourself many questions. Should I get an abortion? How do I find a safe abortion clinic? What are the options? What is a private abortion clinic? What is the difference between a private abortion clinic and a non-private clinic?
A private abortion clinic is owned and operated by a private individual – perhaps a doctor – or by a private group or organization, rather than one that is run by a government agency.
If you are pregnant and looking into abortion or any other pregnancy option, contact Avenue Women's Center for your next steps right away. We provide confidential services in a comfortable environment. Receive the information and support you need today.
What about service and safety standards?
A private abortion clinic may or may not be licensed by the state in which it operates. If the clinic is licensed, they have agreed to be subject to health and sanitary inspections by the state's department of health. In Illinois, the Illinois Department of Public Health (IDPH) may license a clinic either as an Ambulatory Surgical Treatment Center (ASTC) or as a Pregnancy Termination Specialty Center (PTSC). In order to receive either of these two licenses, a clinic must meet specific conditions.
Because a private abortion clinic may operate in Illinois without a license, you may need to ask whether or not it is licensed by the IDPH. If a clinic is unlicensed, the Department of Public Health does not have the right to inspect it for health or sanitation issues. Although a licensed clinic agrees to allow inspections by the IDPH in Illinois, inspections may or may not be regularly conducted. In seeking abortion services, this is something that ought to be explored for any clinic you may consider.
It is also important to be aware that a woman who seeks abortion services in an unlicensed clinic may have no process for reporting to the Illinois Department of Public Health any dangerous health violations or problems that may result from the services she receives there. The health department does not have jurisdiction over unlicensed centers.
How do I know what to do?
When determining what to do in an unintended pregnancy situation, there are complicated decisions to be made. With so many questions to consider, many women find it helpful to sit down and gain information about options that are available. There is value to processing information with an independent, non-judgmental support person.
We can help with this. Avenue Women's Center is a client-oriented free pregnancy clinic that provides help and support. We invite you to contact us for a free consultation. With locations in DuPage County Illinois – Elmhurst, Glen Ellyn / Lombard, Naperville, West Chicago and Wood Dale, Illinois – we look forward to your call.
The information provided here is general in nature.  It is not a substitute for a consultation with a medical professional. Before any medical procedure, it is imperative that you discuss your personal medical history, risks, and concerns with your doctor. If you have questions during or after a procedure, your doctor should be immediately contacted. Avenue Women's Center is not an emergency center.  If you are experiencing severe symptoms, such as bleeding and/or pain, seek immediate medical attention.  Contact your physician, go to an emergency room, or call 911.