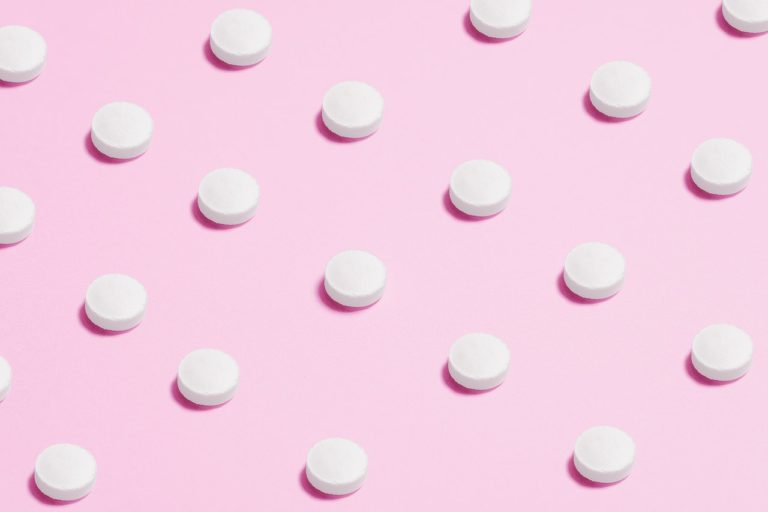 No matter your circumstances, learning about an unexpected pregnancy can be a stressful situation. Committing to one of your three choices is almost never easy, and each decision can inspire many emotions. If you initially decided to take the abortion pill (RU-486), but now you're having second thoughts, there may be another option available. You have heard about the possibility of abortion pill reversal, but are unsure of the potential risks. Is the abortion pill reversal process safe?
Are you having second thoughts after taking the first dose of the abortion pill? Avenue Women's Center understands a lot of emotions go into an unexpected pregnancy decision, and we offer women a safe, private environment to discuss their situation. There may be questions about the abortion pill and what your options are if you change your mind. Our expert pregnancy consultants can supply you with reliable information about each process. The compassionate staff at our centers is here to listen to your unique story and provide you with care to meet your individual needs.
Contact us to schedule a free appointment at one of our centers in Darien, Elmhurst, Naperville, Glen Ellyn / Lombard, West Chicago, or Wood Dale, Illinois!
What Happens in the Abortion Pill Reversal Procedure?
Reversing the effects of a medical abortion is generally dependent on time. The process is said to only be applicable to women after they've taken the first dose of RU-486. This may be better known as mifepristone, which you may have taken orally at the clinic. However, abortion pill reversal is typically ineffective on women who have already taken misoprostol, the second dose of RU-486.
Mifepristone usually halts your body's ability to absorb progesterone, breaking down the uterine lining and loosening the cervix, interrupting the development of the pregnancy. Misoprostol is typically the next step in order to expel the content from your uterus.
To reinstate the normal effects of progesterone, the abortion pill reversal treatment may include adding a large influx of the hormone into your system. Progesterone may be blocked from absorption by the womb due to the mifepristone. So, the idea is usually to out-compete the medical abortion's first dose with higher levels of progesterone.
There have been successful cases of women beginning the reversal treatment 72 hours after the first abortion pill. But typically, the reversal treatment needs to begin within 24 hours of taking mifepristone. Any time after this may be too late to undo the effects of a medical abortion. If you begin the abortion pill reversal process, the progesterone regimen may continue for the rest of the pregnancy's first trimester.
How Safe Is Abortion Pill Reversal?
Some are skeptical of the safety of progesterone treatment. However, similar methods have been used before on women facing a high risk of miscarriage. Increasing the presence of this pregnancy hormone in your body has also not been linked to any significant side effects separate from the ones related to RU-486.
Studies so far have shown the odds of a pregnancy continuing after the process of reversing mifepristone to be just over 60 percent. Further research may be needed to confirm the effectiveness of the reversal treatment is greater than allowing nature to take its course after the first dose. But the reported successes of the abortion pill reversal appear to suggest it can increase the pregnancy's chances of continuing.
What Can I Do If Changed My Mind About My Abortion?
There is not a 100% guarantee an influx of progesterone will stop the medical abortion from ending the pregnancy. But you may still feel like you want to try. It's understandable this may be an overwhelming and difficult time for you. The circumstances that may have led to abortion as an option may still be weighing on you. Even if you have already made a decision about your pregnancy, there are still available resources to assist you. Please don't hesitate to reach out for help because you think it may be too late.
If you have any concerns about your pregnancy or the abortion pill reversal process, please reach out to a doctor, a pregnancy consultant, or The Abortion Pill Reversal Hotline for more information.
An unexpected pregnancy can lead to many questions about your potential decisions and their outcomes. Avenue Women's Center is here to answer your questions about medical abortion and the reversal process. Our expert staff is equipped to understand your concerns. Listening with honesty and compassion, we will provide accurate information about RU-486 and the steps behind halting its effects.
Reach out today so our pregnancy consultants can begin meeting with you about your options!
_______________
References:
Issues in Law & Medicine. (2018). A Case Series Detailing the Successful Reversal of the Effects of Mifepristone Using Progesterone. Retrieved from: https://www.heartbeatservices.org/images/pdf/Delgado_et_al__Revisions_-_FINAL_0919.pdf
Reviewed by Patricia Kuenzi, APN-CNP, MSN, ANP, PNP.
The information provided here is general in nature.  It is not a substitute for a consultation with a medical professional. Before any medical procedure, it is imperative that you discuss your personal medical history, risks, and concerns with your doctor. If you have questions during or after a procedure, your doctor should be immediately contacted. Avenue Women's Center is not an emergency center.  If you are experiencing severe symptoms, such as bleeding and/or pain, seek immediate medical attention.  Contact your physician, go to an emergency room, or call 911.