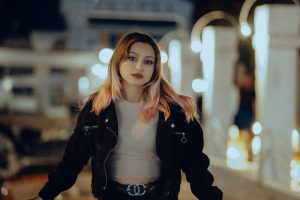 Recently, you've discovered something unexpected: you are pregnant. Maybe you've been through a flurry of difficult emotions. You may feel overwhelmed trying to find resources and information about your pregnancy. In looking at your pregnancy options, you may be thinking that abortion isn't quite for you. But parenting doesn't feel right either. The question you find yourself asking is: are there adoption organizations in Darien, Illinois?
If you're looking for adoption information in Darien, Illinois, Avenue Women's Center is here for you. We specialize in the first steps after a positive pregnancy test as well as providing you with the information and resources you may need. We have six locations throughout the Chicagoland area, one of which is in Darien.
Schedule your adoption information consultation with us today!
Processing Adoption
Pregnancy, even if planned for, can be an emotional and stressful experience. Especially if your pregnancy is unexpected, you may have gone through some difficult feelings and thoughts. In these emotionally-charged days, it is so important to take some time to yourself to continue processing what this means for you. Perhaps you're further along than you realized, so the decision to move forward with adoption was an easy one. It is still recommended that you take time to breathe, connect with yourself, and review these events to keep an emotionally balanced perspective. As you take time to yourself, consider who else you might want to let in on the processing and planning, if you haven't already. Do you have a supportive partner who can share the load? Or perhaps a trustworthy friend or family member who will understand and support your journey? Finding these sources of support can be so helpful during a big life transition.
Know Your Types of Adoption
As you move forward with your adoption plans, it will be helpful to recognize that there are typically three types of adoption: closed, open, and semi-open. With the different regulations in place regarding these three types, it is even more important that you spend time processing and considering what it is you really want. Let's take a closer look at each of the three.
Closed Adoption:
Closed adoption is the anonymous route. The adoptive parents won't know who you are, but you can still choose the adoptive family. However, typically, there will be no identifying information shared between you, nor any communication before, during, or after the birth and adoption.
Semi-Open Adoption:
In this route, there will not be anonymity, but there will be communication. However, communication and any meet-ups are facilitated through an adoption professional who will organize such happenings.
Open Adoption:
Open adoption is the opposite of closed adoption. Face-to-face communication between the birth parents and adoptive family is common and communication through other means is accessible. You might even meet with your selected family before the birth and your two families will most likely continue being involved.
Taking Care of Yourself
So much thought and emotion can go into moving forward with an adoption plan. Even if you go forward with confidence in your decision, it is always still possible to struggle with the painful emotions any big life event can bring. You may find it helpful to process these things with a professional such as a faith leader, therapist, adoption professional, or someone like a pregnancy consultant. Your feelings and experiences are valid and we hope you will find the space and peace to process through what all of this means for you.
We would love to provide you with more information on adoption and adoption agencies near Darien, Illinois! Our caring consultants look forward to sitting and chatting with you about possibilities, your feelings, your questions, and any other resources you might need at this time of your life!
Reach out today to meet with us virtually or in person at our Darien center or another Chicagoland location!
The information provided here is general in nature.  It is not a substitute for a consultation with a medical professional. Before any medical procedure, it is imperative that you discuss your personal medical history, risks, and concerns with your doctor. If you have questions during or after a procedure, your doctor should be immediately contacted. Avenue Women's Center is not an emergency center.  If you are experiencing severe symptoms, such as bleeding and/or pain, seek immediate medical attention.  Contact your physician, go to an emergency room, or call 911.