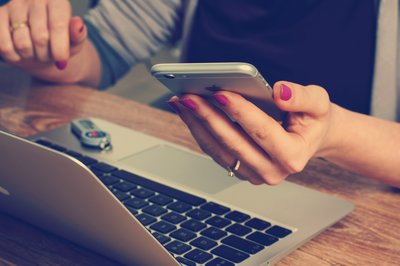 Today on our helpline, we again heard the question, "I know there is a surgical abortion, but is there an abortion pill?"
Many women don't know that the Food and Drug Administration (FDA) has approved the combination of medications mifepristone and misoprostol, known together as RU-486 or "The Abortion Pill", for abortive purposes up to 70 days gestation. If you're in Chicagoland, and trying to determine if the abortion pill is right for you, we hope you will call Avenue Women's Center today for a free consultation.
How is there an abortion pill that allows you to avoid a surgical procedure? Here's how the abortion pill works:
For starters, when a woman becomes pregnant, her body reacts by producing a higher level of the hormone known as progesterone. The main purpose of progesterone is to thicken the uterine lining, which then allows for a pregnancy to implant and grow.
RU-486 is a combination of two medications approved for abortive purposes. The first medication typically taken is called mifepristone. Mifepristone is a progesterone blocker, so it works by cutting off the supply of progesterone to the developing pregnancy. Generally, within 24-48 hours after taking mifepristone, you would then take the second medication called misoprostol. Misoprostol causes contractions or cramping to expel the pregnancy.
As with any medication, there are some risks involved in using the abortion pill. Some of those risks are physical, such as bleeding, pain, infection, or a failed abortion. Other risks can be more long term and in the form of emotional or psychological risks, also known as Post Abortion Stress. It is important to discuss your personal medical situation and risks with your doctor. RU-486 should never be purchased over the internet.
If you have not planned parenthood and are experiencing pregnancy, Avenue Women's Center offers free and confidential services to help you navigate through your options. We want to help you address not just "Is there an abortion pill?," but also the other important concerns you have regarding your decision. Our caring staff is ready in our five Chicagoland clinics: Elmhurst, Glen Ellyn / Lombard, Naperville, West Chicago, and Wood Dale, Illinois. We hope you will contact us today.
The information provided here is general in nature.  It is not a substitute for a consultation with a medical professional. Before any medical procedure, it is imperative that you discuss your personal medical history, risks, and concerns with your doctor. If you have questions during or after a procedure, your doctor should be immediately contacted. Avenue Women's Center is not an emergency center.  If you are experiencing severe symptoms, such as bleeding and/or pain, seek immediate medical attention.  Contact your physician, go to an emergency room, or call 911.