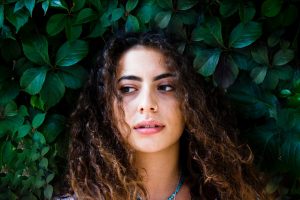 Have you and your partner recently received news of an unexpected pregnancy?  If so, your emotions (and his) are probably running high.  Perhaps you believe this pregnancy is your partner's fault.  Maybe a contraceptive device failed, or a miscommunication took place.  Whatever the unique circumstances, an unexpected pregnancy can be difficult to process and can strain even healthy relationships.  So, where can you go for help coping with an unexpected pregnancy that you feel your partner is responsible for?
Scheduling an appointment at Avenue Women's Center is a great next step.  We provide free early pregnancy services to women in Chicagoland, Illinois and beyond!  Stop by one of our limited medical clinics for a lab-quality pregnancy test, options consultation, and other helpful services.  We're here to help you process these circumstances, learn about your pregnancy, and assess all the options and resources available to you!
Schedule a visit at one of our six locations or walk in today!
Accepting Past Choices
An unexpected pregnancy is almost always difficult to accept.  If you believe that a pregnancy resulting from consensual sex is your partner's fault, it may be helpful to ask yourself where these thoughts and feelings are coming from.  Maybe there was a mistake or accident on his end involving your contraceptive method, and you're angered by the outcome.  Or maybe you don't know how it's his fault, but accepting responsibility just feels too overwhelming.  When an unexpected pregnancy occurs, the details of how this happened are sometimes blurry.  But two things are always clear: No birth control method is 100% effective, and consensual sex involves a decision on your part, as well as your partner's.
Processing this Pregnancy and Assessing Your Next Steps
As challenging as it may be to accept your situation and move forward, this is likely going to be your healthiest approach.  This pregnancy will need to be addressed, and a pregnancy decision made, regardless of what happened in the past.  However, having an honest, respectful conversation with your partner can be an important step toward reconciliation.  You may need some time and space to identify your emotions and process this new reality before following up with him.  It's okay to let him know how you're feeling but take into consideration the part both of you have played in getting to this point.  It may be best to avoid dwelling too much or too long on the details.  Re-shifting your focus to your next steps is going to be an important part of your healing process.
Whether you wish to grow closer in your relationship with your partner or choose to continue your pregnancy journey apart from him, Avenue Women's Center has your back.  Our role is to provide free and confidential first-step pregnancy services so you have the information you need to make a confident, informed decision.  No matter what you're going through, or which pregnancy decision you make, we're here for you.
Call, text, chat, or email to learn how we can support you on the road ahead!
If you believe you've experienced rape or sexual assault, this is a different and very serious situation.  Know that there's help and support available to you!  Call the National Sexual Assault Hotline at 1-800-656-HOPE (4673) to receive confidential support and free services.  Call 911 immediately if you believe you are in any danger or are a subject of abuse.
_______________
Reference:
RAINN (Rape, Abuse & Incest National Network).  (2022).  About the National Sexual Assault Telephone Hotline.  Retrieved from: https://www.rainn.org/about-national-sexual-assault-telephone-hotline
The information provided here is general in nature.  It is not a substitute for a consultation with a medical professional. Before any medical procedure, it is imperative that you discuss your personal medical history, risks, and concerns with your doctor. If you have questions during or after a procedure, your doctor should be immediately contacted. Avenue Women's Center is not an emergency center.  If you are experiencing severe symptoms, such as bleeding and/or pain, seek immediate medical attention.  Contact your physician, go to an emergency room, or call 911.