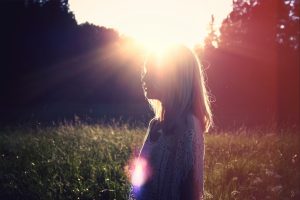 All the signs and symptoms led to one thing: taking a pregnancy test. And, to your surprise, it was positive. Perhaps you've decided to end previous pregnancies with abortion in the past. And, now, maybe you feel abortion isn't such a big deal. But what if you want to choose a different path this time? Is it possible to do something entirely different?
As you grapple with these difficult questions and emotions with the news of your unexpected pregnancy, you don't have to do it alone. Avenue Women's Center is here for you. We are a first-step pregnancy center equipped to provide you with free and confidential information and resources at this time of your life! Learn more about your pregnancy and what options are available to you today.
Call or text us today to find out more about what we can offer you!
Gathering Information on Your Other Options
If you've chosen abortion for past pregnancy decisions, it's possible you may not be as familiar with your other pregnancy options. Besides abortion, your options are parenting and adoption. There are so many resources full of information and helpful ideas to get you started. If you'd like to talk your options over with somebody, you can speak with a doctor, therapist, faith leader, or pregnancy consultant. While all of these people will offer different insights and advice, finding professionals you trust as well as holistic care is a great next step.
Asking Yourself the Hard Questions
Maybe you're not sure which path to take with this pregnancy. If you're used to making one specific decision, it's possible trying to change things up can feel straining and difficult. This is where asking yourself some hard questions can be beneficial to help you decide. You might think about things such as:
Is there a reason I'm not automatically moving forward with abortion this time? Could it be time to choose another option such as adoption or parenting?
Have my feelings or life circumstances changed since the last time I sought out abortion?
Which pregnancy option currently best aligns with my values and goals?
If I choose abortion this time, what are my chances of becoming pregnant again down the road and choosing adoption or parenting?
Gathering Support and Resources to Move Forward
If you weigh your options and the information presented to you and decide it's time to make a different decision this time around, you'll want to gather more pertinent and accurate details about your pregnancy and options!
For example, finding out how far along you are, the viability of your pregnancy, and whether or not your pregnancy is ectopic are important things to look into. You can learn about all of this through an ultrasound exam. Avenue Women's Center offers free, limited ultrasound exams to help put your mind at ease.
Other things you'll want to consider are your financial resources and making any plans you need for your adoption or parenting. If you need assistance or resources, there are many community and government organizations and programs to provide for you.
Finding close friends or family members you can bring into your circle of support is also a great step to take! If you find yourself lacking support, we'd love to get you connected with some caring people who are ready to help out.
Each pregnancy comes with its own unique circumstances. If you've only chosen abortion in the past, that doesn't mean you can't choose a different option this time. At Avenue Women's Center, we want to equip you to make a decision you feel confident about. Our expert and caring consultants can connect you with the resources and care you need to be healthy and excited for whatever comes next.
Schedule your first appointment with us at one of our Chicagoland centers near you.
The information provided here is general in nature.  It is not a substitute for a consultation with a medical professional. Before any medical procedure, it is imperative that you discuss your personal medical history, risks, and concerns with your doctor. If you have questions during or after a procedure, your doctor should be immediately contacted. Avenue Women's Center is not an emergency center.  If you are experiencing severe symptoms, such as bleeding and/or pain, seek immediate medical attention.  Contact your physician, go to an emergency room, or call 911.