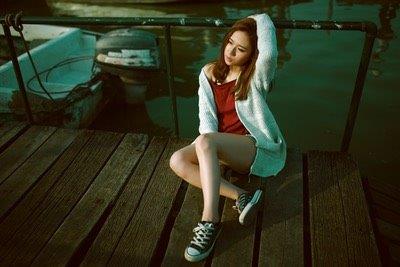 Do you remember when you were in grade school, and you and your friends would always run out to the playground and share secrets with each other? Recess was the best time to exchange the juiciest, 2nd grade news. My friends and I would go to the swing set to share secrets, and we especially couldn't tell our secrets to the boys. One teacher would always recite this phrase to us: "Secrets, Secrets are no fun. Secrets are for everyone!" I used to think to myself, "How are my secrets for everyone if I don't want everyone to know?" Fast forward to today, I understand that many things in life are kept secret. Some things are simply not for others to know about.
If you are facing a secret pregnancy, you can trust Avenue Women's Center to help. We offer free confidential consultations in four Chicagoland offices.
As a pregnancy consultant, the biggest secrets I hear every day are about unexpected pregnancies. For many teenagers, an unexpected pregnancy is huge, frightening news, and certainly not something they want others to hear about. They often experience feelings of confusion, shame, sadness or fear. Some women keep their pregnancy a secret out of worry over what their family might say. Others keep it a secret because they feel overwhelmed or scared. Every woman's situation is different.
One of the first steps when facing an unplanned pregnancy is finding the right person to talk about your situation with. We believe that Avenue Women's Center is the best place for you to take your first step. Here at Avenue Women's Center, we are on your side. Our staff is knowledgeable about pregnancy options, caring and compassionate to your specific situation, and we are sure to keep your information confidential. We can guarantee that you will feel safe and cared for the minute you walk through our doors. At Avenue Women's Center, we strive for you to feel as comfortable as you can with sharing your story with us. Your story matters.
By coming to Avenue Women's Center, we will provide you with resources, tools and information to be able to more forward confidently with whatever decision you choose to make. At your Avenue Women's Center appointment, we will first want to get to know a little bit about you and your situation so we can know how to best to serve you. Whether you need a medical-grade pregnancy test, information specific to your pregnancy, or a chance to talk privately regarding your options, we have resources for you. These services are completely free of charge.
We know that keeping a secret, such as an unplanned pregnancy, can be a big burden to bear alone. Let us be your safe place to unload some of that burden. Let us be your first step in providing the care and support you need as you are figuring out what to do next. You don't have to do this alone. The staff at Avenue Women's Center is ready and eager to help, and come along this journey with you.
If you have questions or would like to make a free pregnancy consultation appointment, call or text us today. We can often provide same-day appointments, and can accommodate to fit your schedule. We look forward to hearing from you.
The information provided here is general in nature.  It is not a substitute for a consultation with a medical professional. Before any medical procedure, it is imperative that you discuss your personal medical history, risks, and concerns with your doctor. If you have questions during or after a procedure, your doctor should be immediately contacted. Avenue Women's Center is not an emergency center.  If you are experiencing severe symptoms, such as bleeding and/or pain, seek immediate medical attention.  Contact your physician, go to an emergency room, or call 911.