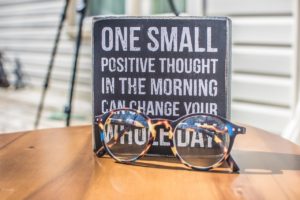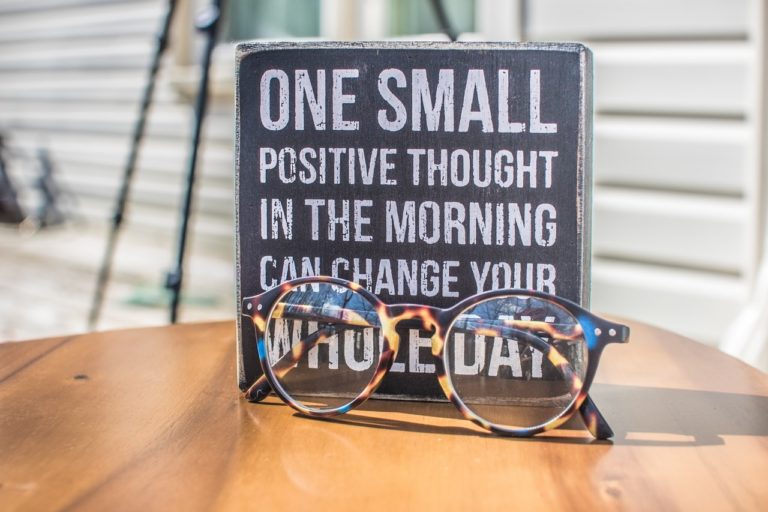 Sudden changes to our routine can make it feel as if our world has been turned upside down. After learning about an unexpected pregnancy, it's easy to think that your life has come to an abrupt halt. Whether you've come to a decision – or you're reluctant to even think about making one – you may be struggling with this sudden detour from the previous path you were on. Discovering you were pregnant might have come as a shock. While you may be feeling scared, try to remember it's unlikely you will feel this way forever. The journey ahead may be a very personal one. As you factor your emotional state into your unexpected pregnancy decision, it's healthy to look for positives that can uplift your mood. How do you keep yourself positive in the midst of an unexpected pregnancy?
You may be wondering how to cope with the news of an unexpected pregnancy. When negative thoughts manifest into feelings, they can make our situation seem bleaker. Avenue Women's Center has assisted women in a variety of unexpected pregnancy situations in the Chicagoland area since 1981. We're here to ensure you have the support you need. We'll listen and answer any of your questions while talking with our expert staff about your pregnancy and any related concerns.
f you're struggling to stay positive during an unexpected pregnancy, call, chat, email, or text for an appointment today!
Keeping Yourself Positive: Shed Feelings of Isolation
One of the most common feelings a woman experiencing an unexpected pregnancy may have is that she is all alone. If you haven't discussed the news with anyone yet, it may seem like no one can understand. But fortunately, there's plenty of places you can reach out to for help. Emotional support is often crucial during an unexpected pregnancy. Receiving compassionate support can help give you the confidence needed to move forward.
The places where you may be able to seek help for your unexpected pregnancy can include:
Pregnancy Support Group:
It can be hard to imagine, but others may be experiencing the same emotions as you, struggling to remain positive in difficult circumstances. Check to see if any local community groups or organizations allow women to gather and discuss their unexpected pregnancy concerns with each other. Try asking your healthcare provider or a pregnancy decision clinic for a recommendation. Group support is often a great way to reduce feelings of isolation during challenging times.
Friends and Family:
You may feel reluctant when it comes to telling your loved ones about the pregnancy, and this is understandable. However, your friends and family are people who have probably known you most of your life. They often know you better than anyone else. By allowing them to be there for you and offer emotional support, they can serve as a familiar soundboard for your pregnancy plan, preventing you from being consumed with negative thoughts.
Professional Consultation:
Most people need someone to talk to when faced with a difficult situation. While your friends and family can be invaluable forms of support, professional resources counsel patients while remaining neutral. This may be of benefit to you. By talking with a counselor or a pregnancy consultant, you may begin to notice how certain thoughts and feelings may be influencing your ability to make decisions. There's nothing wrong with you if this is the case. It's normal to go through periods of doubt and stress during an unexpected pregnancy. As a neutral third party, someone who is trained to listen may help you learn to cope with these feelings and prevent them from bringing you down.
Keeping Yourself Positive: Caring for Your Health
No matter which of your three pregnancy options you intend to choose, one of the best things you can do to maintain a positive mindset is to take care of yourself. It can be hard to remember to practice self-care if you're feeling stressed about the decision you have to make. But try to encourage yourself by prioritizing your physical and mental condition. This serves as a reminder of just how much your safety matters.
You may want to ask yourself things like:
Did I remember to eat healthy today?
Am I getting enough rest?
Should I do some light exercises to stay fit?
Do I need to schedule an ultrasound appointment to assess any early pregnancy risks?
The choice before you is likely a difficult one. And the path ahead may be a bit different than the one you initially imagined. Anxiety and stress can add up during an unexpected pregnancy. But try not to weigh yourself down with unproductive thoughts that only encourage self-doubt. Instead, it may be better to tell yourself positive things, dismissing pessimistic worries by saying to yourself that you'll be okay. What may even help a little is the knowledge that no matter what choice you make, you do not have to go through any of this alone.
Are you struggling to stay positive after learning about an unexpected pregnancy? Avenue Women's Center is here to remind you that you are not without support. We offer compassionate assistance and reliable information about your pregnancy. At each of our centers, you'll have the opportunity to meet with a caring pregnancy consultant who will listen to your concerns and carefully walk you through your options. Our staff will answer any questions you may have about your choices and available resources, serving as a neutral form of help.
Reach out today to begin talking through your options at one of our centers. We are conveniently located in Darien, Elmhurst, Glen Ellyn / Lombard, Naperville, West Chicago, Wood Dale, Illinois!
The information provided here is general in nature.  It is not a substitute for a consultation with a medical professional. Before any medical procedure, it is imperative that you discuss your personal medical history, risks, and concerns with your doctor. If you have questions during or after a procedure, your doctor should be immediately contacted. Avenue Women's Center is not an emergency center.  If you are experiencing severe symptoms, such as bleeding and/or pain, seek immediate medical attention.  Contact your physician, go to an emergency room, or call 911.