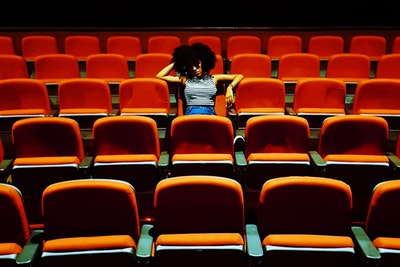 It is often said that laughter is the best medicine during tough times. In my family, silly knock-knock jokes and corny puns run rampant. You can bet that just about any serious situation will inevitably be lightened up by a few smiles, chuckles, and even a giggle-snort laugh at some point. But not all situations can be elevated with this so-called spice of life we call laughter. When you're unexpectedly pregnant, it's no laughing matter. There's no punchline in a pregnancy decision you weren't planning on facing. How do you share your unexpected pregnancy news with others?
An unexpected pregnancy can be difficult news to share with others. Avenue Women's Center offers women in the Chicagoland area a private and confidential space to take the first steps in their pregnancy decision. Our expert client advocates provide nonjudgmental and accurate information about each of your pregnancy options to help you navigate your next steps. We listen with compassion and understanding during your free options consultation as you ask your unique pregnancy questions and voice your personal concerns. Contact us today for your free appointment in Elmhurst, Glen Ellyn / Lombard, Naperville, West Chicago, or Wood Dale, Illinois.
Laughter and Unexpected Pregnancy News
When it comes to sparking laughter, it's all about the delivery of a joke and the infectious snickering of an audience. Whether it's stand-up comedy, improvisation, or a small group of friends and family, your audience matters. What you say and how you say it matters. Even the pauses you take between jokes matter. There's a fine line any joke-teller walks between what might be funny and what could potentially be taken the wrong way.
We walk this fine line in much of our lives, particularly when we aren't completely certain about a situation. We might not know what or how to say something important to our loved ones, even though we feel compelled to tell them. We're hesitant, cautious, and unsure as we stumble our way through a difficult conversation. This can be especially true if you're trying to share your unexpected pregnancy news. You could be worried about how the news will be received, along with what others will think of the pregnancy options you're considering.
Sharing Your Pregnancy News with Others
Knowing and understanding your audience is key in sharing any news—funny or not. A comedian doesn't walk into a room knowing much about their audience. You might feel similar as you approach the idea of sharing your pregnancy news with others. You may know your audience pretty well, but not know how exactly they react. Or you might think you know how'll they take the news, but you might not feel ready for their response.
What's the best way to tell your partner? How do you tell your family or friends? What if the pregnancy option you're leaning towards goes against what they might think is best? Do you pause and let them react or give their insight? Here are a few things to keep in mind that might be helpful as you share your pregnancy news with others …
Learn more before you speak up. Research your pregnancy options and possible outcomes before sharing your news. If finances are tight with the option of parenting, find out what support is around you in local community resources. If you're considering adoption, what type of adoption plan might be best for your personal circumstances? Look into the different procedures and potential risks involved if you're considering an abortion. Becoming more informed about your options can be beneficial in helping others understand your reasoning.
Pick a quiet and private space for the conversation. Emotions can run high with unexpected pregnancy news, whether it's your partner, parents, or close loved ones. It's not just about choosing a quiet place, but also one that's free of distractions. The goal in sharing any tough news is an environment that allows you to be openly honest, and lets others hear you clearly and with understanding.
Give them a chance to respond. Let your partner or loved one voice their concerns and ask questions. Understand that if you were in their position as the listener, you'd want to be heard as well. You don't have to agree with them to listen and accept their opinions, thoughts, or concerns in your decision. Whatever their insight, remember that a pregnancy decision is ultimately yours to make. The outcome affects you most, and the decision should be one you feel confident and good about making.
For more help as you share your pregnancy news, visit an Avenue Women's Center nearest you. For nearly 40 years, Avenue has helped women in the DuPage County area take the first steps in an unexpected pregnancy decision. We offer nonjudgmental and accurate information about each of your pregnancy options. Ask your individualized questions and address your personal concerns during a free options consultation with our expert staff. We provide each woman with a confidential, private, and secure environment to learn more information about the options they're considering, including abortion. Call, text, chat, or email us today to set up your free appointment!
The information provided here is general in nature.  It is not a substitute for a consultation with a medical professional. Before any medical procedure, it is imperative that you discuss your personal medical history, risks, and concerns with your doctor. If you have questions during or after a procedure, your doctor should be immediately contacted. Avenue Women's Center is not an emergency center.  If you are experiencing severe symptoms, such as bleeding and/or pain, seek immediate medical attention.  Contact your physician, go to an emergency room, or call 911.