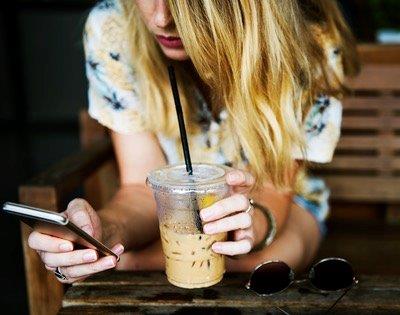 At Avenue Women's Center, we specialize in helping Chicagoland women who are concerned about unplanned pregnancies.
"Could I have gotten pregnant while using Nexplanon?"

"My girlfriend has an IUD but is worried she's pregnant."
If you need to find out whether you're pregnant, or if it's time for you to explore options for an unintended pregnancy, we are here for you.
What is a LARC?
LARC stands for Long Acting Reversible Contraception. LARCs include intrauterine devices (IUDs) and contraceptive implants such as Nexplanon.
Could I Have Gotten Pregnant While Using a LARC?
These types of devices are known to reduce the pregnancy rates to less than 1% per year. Fewer than 1 in 100 women using an IUD or an implant will become pregnant during the first year of typical use and these devices are also 20 times more effective than other forms of birth control such as birth control pills, the patch or the ring.
Nexplanon is a single flexible rod that's about the size of a match stick and is inserted underneath the skin of the upper arm. Once it is inserted, it releases progestin into the body. This type of device can protect against pregnancy for up to 3 years. This birth control method boasts a 99% effective rate. Only 1 out of 100 women who use Nexplanon will get pregnant each year.
IUDs are small plastic devices, usually T-shaped, which are inserted into the uterus and will remain there until removed. There are 2 types of IUDs that are used more frequently – the hormonal IUD and the Copper IUD. The hormonal IUD releases progestin and is approved for up to 3 or 5 years. The Copper IUD does not contain any hormones and has been approved for up to 10 years. These devices also have a 99% effective rate.
Providing LARCs is not a service of Avenue Women's Center. It is important to remember that LARCs do not offer protection against sexually transmitted infections. As with any form of contraception, there is always some risk of pregnancy. Some professionals indicate that LARCs operate by allowing and then eliminating very early pregnancies. Women are encouraged to talk with their doctors about the risks of LARCs.
What Can Avenue Women's Center Provide?
Our most common service is free, accurate pregnancy tests, provided in a comfortable, compassionate environment. If you have been trying to prevent pregnancy, and find yourself worried that one may have happened, our hearts go out to you.
Sometimes, our first-time callers seem embarrassed: "I'm sure I'm not pregnant, but…." There is no need for embarrassment. If you are concerned, we are here for you. If the test result shows negative, we celebrate with you. If it indicates a pregnancy, we will walk alongside you in navigating your next steps.
Our private pregnancy consultations are designed for your comfort. Are you looking for facts about abortion procedures? Do you want to talk about the pressures you're facing? We understand that you and your situation are unique, and will strive to meet your unique needs.
We are located in Elmhurst, Glen Ellyn / Lombard, Naperville, and Wood Dale, Illinois. To schedule a free pregnancy test / consultation, please contact us today. We are here for you.
---
References:
American Congress of Obstetricians and Gynecologists. (2016, May). Long-Acting Reversible Contraception (LARC): IUD and Implant. Retrieved from: http://www.acog.org/Patients/FAQs/Long-Acting-Reversible-Contraception-LARC-IUD-and-Implant
American Congress of Obstetricians and Gynecologists. (2012, October). Adolescents and Long-Acting Reversible Contraception: Implants and Intrauterine Devices. Retrieved from: http://www.acog.org/Resources-And-Publications/Committee-Opinions/Committee-on-Adolescent-Health-Care/Adolescents-and-Long-Acting-Reversible-Contraception
UpToDate. Etonogestrel contraceptive implant. Retrieved from: http://www.uptodate.com/contents/etonogestrel-contraceptive-implant
Reviewed by Patricia Kuenzi, APN-CNP, MSN, ANP, PNP.
The information provided here is general in nature.  It is not a substitute for a consultation with a medical professional. Before any medical procedure, it is imperative that you discuss your personal medical history, risks, and concerns with your doctor. If you have questions during or after a procedure, your doctor should be immediately contacted. Avenue Women's Center is not an emergency center.  If you are experiencing severe symptoms, such as bleeding and/or pain, seek immediate medical attention.  Contact your physician, go to an emergency room, or call 911.