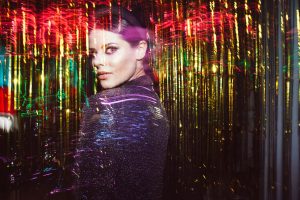 Any person who's navigated an unexpected pregnancy with a partner understands how challenging this process can be.  We all have our own unique beliefs, values, and dreams that drive the important decisions we make in life.  Your partner may play a very significant role in your pregnancy story.  And because he's his own person, his perspective may or may not be compatible with yours.  It's only natural that you would want him to approve of your pregnancy decision.  But what if your partner is hoping for an abortion, and you have a feeling that you're not on the same page?  Now would be a great time to pause and think over your next steps.
It's critical for any person going through an unexpected pregnancy to have an ally, someone who believes in her and encourages her to lean into her best outcome.  Some partners play this part very well.  Others stumble.  Maybe your significant other is knowingly or unintentionally taking the wheel of your pregnancy decision.  Our compassionate and knowledgeable team at Avenue Women's Center would love to be a part of your support network no matter how the important people in your life have responded to your pregnancy news so far.
Learn more about Avenue!  We've been providing early pregnancy support to individuals, couples, and families for over forty years!
Your Pregnancy Decision
Your partner may be a key support through this challenging season of life, and his opinion may matter to you greatly.  Perhaps you love him and you're hoping to continue this relationship for a long time.  Those are, in essence, healthy motives and desires to have.  But it's important to acknowledge that this pregnancy (and any pregnancy decision) will affect you and your partner differently.  Needless to say, your physical health and wellness will be uniquely impacted.  Many women have a different (and sometimes deeper) emotional response to a pregnancy outcome too.  That's why it's vital that a pregnancy decision come from you.
Considering His Viewpoint
Owning your pregnancy choice doesn't have to mean disregarding your partner's perspective.  Consider sharing your genuine feelings and hopes with him, even if it feels uncomfortable, whether or not he seems to understand right away.  Invite him to express his point of view.  This could be an opportunity to connect on a deeper level, gain insight, and strengthen your respect for one another.  Is that an easy conversation to have?  Hardly ever.  But healthy relationships sometimes grow best under the most stressful conditions.
Finding Reliable Information and Support
No matter what unique circumstances you're facing, your partner doesn't have to be the only person in your corner.  Early pregnancy centers like Avenue Women's Center exist to educate and empower individuals and families managing an unexpected pregnancy.  Avenue's limited medical clinics offer free first-step services like lab-quality pregnancy tests and options consultations.  It's our goal to provide all the information, support, and resources you need to cope well and eventually make a pregnancy decision with confidence.
Keep in mind- it's important to learn about your pregnancy and speak with a medical professional before choosing abortion.  Ending your pregnancy surgically or with medication may or may not be a safe, effective option for you.  It depends on factors like how far along you are and where the pregnancy is located in your body.  Our free limited medical ultrasounds at Avenue can help clarify this!  Whether or not you're a good candidate for abortion also depends on things like your medical history and the current state of your health.
There are times when a woman's pregnancy plans line up well with her partner's.  That can make for a smoother decision-making process.  Others may feel drawn to parenting or adoption, or become interested in exploring those options further, even though it's clear he wants an abortion.  Avenue Women's Center is here to help no matter what you're facing.  We hope to be one of many supporters focused on equipping and empowering you.  We respect your autonomy.
No blog could sum up how challenging it is to face an unexpected pregnancy with a partner and move toward a positive outcome together.  But here's the key takeaway: As a pregnant person, you're fully capable of making your own best decision.  Some boundaries may need to be set with your partner so it's understood that a pregnancy choice is yours to make- not his.  Our expert team at Avenue is available to encourage you throughout your pregnancy journey and help you navigate the challenges that come your way.
Contact us to schedule an appointment at one of our six locations in Chicagoland, Illinois!
The information provided here is general in nature.  It is not a substitute for a consultation with a medical professional. Before any medical procedure, it is imperative that you discuss your personal medical history, risks, and concerns with your doctor. If you have questions during or after a procedure, your doctor should be immediately contacted. Avenue Women's Center is not an emergency center.  If you are experiencing severe symptoms, such as bleeding and/or pain, seek immediate medical attention.  Contact your physician, go to an emergency room, or call 911.