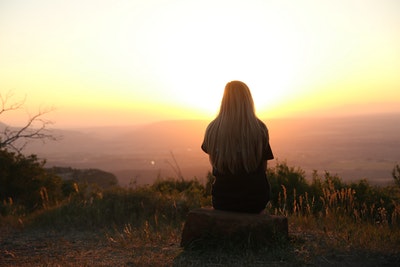 For women who are able to talk about a past sexual assault or rape, they may describe their experiences as the worst thing that has ever happened to them, forever altering their lives. Facing an unexpected pregnancy as a result of the sexual assault can make it even more difficult to make a pregnancy decision. How do you navigate an unexpected pregnancy after a sexual assault? What resources exist to provide caring support and helpful services?
A sexual assault experience may bring about feelings of grief, depression, anger, and more. Sorting through your unexpected pregnancy options can seem like a challenge. Avenue Women's Center is committed to serving women by providing free, confidential services throughout the Chicagoland area. Our compassionate pregnancy consultants can meet with you in a safe, nonjudgmental environment where you can discuss your individual questions and concerns. We promise to listen, and if you feel ready, our trained staff can work closely with you, supplying you with reliable information about abortion, adoption, and parenting. Contact us today to schedule a free consultation!
An unexpected pregnancy may come with challenges, and as a survivor of an assault, there may be a few additional physical and emotional hurdles in your path. You may want to delay formulating a pregnancy plan right away, as caring for yourself after a distressing experience is often a priority. Recovery is usually a gradual process, and remembering to keep yourself healthy may be a helpful first step towards healing.
Caring for Yourself after a Traumatic Experience
Physical Health:
Keeping your body healthy may give you an extra layer of strength as you begin your recovery process. It's normal to feel emotionally drained after something upsetting has happened, giving power to negative thoughts that may sap away our strength. Regardless of the unexpected pregnancy decision you may be leaning towards, keeping your body in shape is generally crucial towards maintaining proper nutrition levels and reduce harmful emotions.
Are you allowing yourself time to rest?
How often are you eating, and are you consuming foods that give you a healthy amount of energy throughout the day?
What kinds of safe exercise routines do you think you might enjoy?
Emotional Health:
On top of caring for yourself physically, paying close attention to your emotional needs may aid you in staying balanced and grounded throughout your recovery period. Sometimes, it can feel as if the weight of the whole world is upon our shoulders after enduring a difficult ordeal. Finding ways to cope emotionally with an assault and an unexpected pregnancy can seem like a road that is too arduous to travel. But taking the road less traveled by others should not discourage you in your journey towards healing.
Have you tried writing your thoughts in a journal?
Are there any meditation or relaxation strategies that may ease your anxieties?
Where are you spending your time, and is it with people who make you feel safe and supported?
While self-care may reduce feelings of stress or depression, there may be a limit to treating yourself independently. Placing the burden of recovering from an assault and making a pregnancy decision all on yourself may add an unnecessary challenge. You may feel alone during this time, but you are not. Recuperation following a sexual assault does not have to be done in isolation. While it may seem intimidating at first, the guidance of a trained professional may offer comfort during a time where you may be in need of healing. Speaking with a counselor, a pregnancy consultant, or the National Sexual Assault Hotline may help you locate a compassionate source of support.
Making an Unexpected Pregnancy Decision
There can be a myriad of emotions after learning about an unexpected pregnancy following forceful act. Unfortunately, there generally isn't a "quick fix" to the psychological effects stemming from a sexual assault. No matter which unexpected pregnancy option you choose, you may still require empathetic support and counseling afterwards, as it's possible that grief and other complex emotions are still present. While rehabilitation is typically a primary concern in cases like this, eventually, you may feel a little more prepared to make a choice about your pregnancy.
Even this does not have to be your sole responsibility, as counselors, pregnancy consultants, and healthcare providers may be able to work with you and answer questions about your options. Know that there is usually no easy solution to an unexpected pregnancy, as each option typically requires careful contemplation and research. If you are leaning towards one particular choice, such as abortion, because you feel this will offer you a swift resolution to a painful ordeal, you may want to take some time to think. As previously mentioned, recovering from a sexual assault often takes time, and it's not usually recommended that you rush through this gradual progression towards healing.
Recovering from a sexual assault experience and facing unexpected pregnancy can be an emotional journey. Avenue Women's Center is here to walk beside you, providing you with a safe environment to talk openly about your feelings. Our caring pregnancy consultants will prioritize your comfort, gently walking you through your pregnancy options and lending you a supportive ear. We also offer clients limited medical services and referrals for further treatment options. Reach out today for free unexpected pregnancy information and support!
The information provided here is general in nature.  It is not a substitute for a consultation with a medical professional. Before any medical procedure, it is imperative that you discuss your personal medical history, risks, and concerns with your doctor. If you have questions during or after a procedure, your doctor should be immediately contacted. Avenue Women's Center is not an emergency center.  If you are experiencing severe symptoms, such as bleeding and/or pain, seek immediate medical attention.  Contact your physician, go to an emergency room, or call 911.