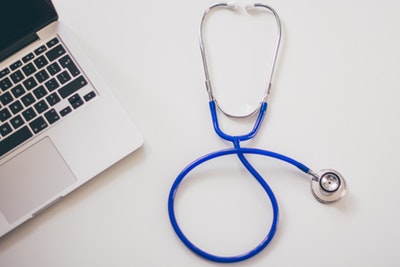 Sometimes women will experience certain medical procedures and wonder how it might affect future pregnancies. One of the questions that have come up with our clients is regarding the LEEP procedure and miscarriage. Women want to know if the LEEP procedure could result in a higher probability of miscarriage for future pregnancies.
Avenue Women's Center is a women's limited medical clinic, providing services geared towards unplanned pregnancy. We have been serving the Chicagoland area for 37 years. If you are concerned you might be pregnant or recently took a positive test at home, contact us for your next steps. Our caring client advocates provide information, resources, and services tailored for your unique situation. Call, text, email, or chat for an appointment.
What is LEEP?
Sometimes if a woman has an abnormal cervical cancer screening result, her doctor may recommend she have a loop electrosurgical excision procedure (LEEP) as part of her treatment. As described on the American College of Obstetricians and Gynecologists (ACOG) website: "LEEP is one way to remove abnormal cells from the cervix by using a thin wire loop that acts like a scalpel (surgical knife). An electric current is passed through the loop, which cuts away a thin layer of the cervix."
Does LEEP impact future pregnancies?
The question some women have after going through the LEEP procedure is whether or not the cervix becomes weaker after the procedure, resulting in an increased risk for miscarriage with future pregnancies.
According to the ACOG: "LEEP has been associated with an increased risk of future pregnancy problems. Although most women have no problems, there is a small increase in the risk of premature births and having a low birth weight baby. In rare cases, the cervix is narrowed after the procedure. This narrowing may cause problems with menstruation."
While research shows that most women do not experience problems with future pregnancies following a LEEP procedure, some sources note that the following risks may be associated with pregnancy following a LEEP procedure, although only a small percentage of women experience these:
Cervical incompetence – meaning that the cervix is unable to stay closed during pregnancy, which could result in in miscarriage or preterm labor. However, there is a procedure, called cervical cerclage that can be done to ensure the cervix stays closed during pregnancy.
Cervical stenosis – a tightening or narrowing of the cervix, which may make it difficult for the cervix to dilate during labor.
If you have concerns about the LEEP procedure and miscarriage or any other pregnancy complications, we do encourage you to talk with your doctor regarding the procedure and its possible effect on future pregnancies. Some questions you could ask your doctor include:
How do you think LEEP will affect my pregnancy?
Is LEEP the only treatment option I have?
How long will it take for my cervix to recover?
When can I begin to have sex again? (The average time to wait before having sex is about four to six weeks. It may be more or less depending on how much cervical tissue needed to be removed.)
How long after LEEP can I try to get pregnant?
If you are pregnant and have had a LEEP procedure in the past, it is recommended that you inform your doctor and provide your doctor with as much information as you can regarding the results of the procedure, so that he/she will be able to take this information into account when determining how to best manage your prenatal care.
Whether or not you have had a LEEP procedure in the past, if you are currently facing an unplanned pregnancy (or concerned that you might be), Avenue Women's Center is here to help. We offer a safe, nonjudgmental environment to process through your pregnancy decision after providing you with helpful services & important information. Contact us today to set up an appointment at one of our five DuPage County locations: Elmhurst, Glen Ellyn / Lombard, Naperville, West Chicago, and Wood Dale, Illinois. We look forward to hearing from you!
---
References:
American College of Obstetricians and Gynecologists. (2017, July) Loop Electrosurgical Excision Procedure (LEEP). Retrieved from: https://www.acog.org/Patients/FAQs/Loop-Electrosurgical-Excision-Procedure-LEEP
Very Well Health. (2018, April) Is it Safe to Get Pregnant after a LEEP Procedure? Retrieved from: https://www.verywell.com/pregnancy-after-a-leep-procedure-514497
Reviewed by Patricia Kuenzi, APN-CNP, MSN, ANP, PNP.
The information provided here is general in nature.  It is not a substitute for a consultation with a medical professional. Before any medical procedure, it is imperative that you discuss your personal medical history, risks, and concerns with your doctor. If you have questions during or after a procedure, your doctor should be immediately contacted. Avenue Women's Center is not an emergency center.  If you are experiencing severe symptoms, such as bleeding and/or pain, seek immediate medical attention.  Contact your physician, go to an emergency room, or call 911.