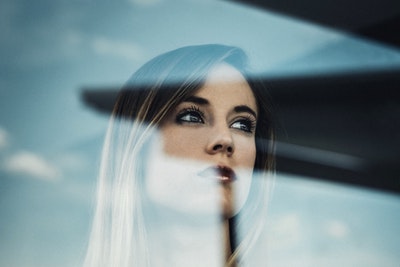 "Why can't someone else make my pregnancy decision for me?" It can be easy to allow others to make hard decisions for you, especially if you feel like you have no idea what to do. Maybe you've spent days, weeks, or even months agonizing over your pregnancy decision and you'd rather not deal with it anymore. Maybe countless friends and family members have offered you their opinions and advice and you are wondering if it would be easiest to simply adopt their opinions as your own.
If you're having a difficult time making a pregnancy decision, Avenue Women's Center is here to help. We have been providing pregnancy decision services for over 30 years in the Chicagoland area. We understand that making a decision can be difficult, especially when it comes to an unexpected pregnancy. Contact us today for a free pregnancy options consultation in order to receive the information and support you need to take your next step. We're here for you!
It's true, allowing someone to make your pregnancy decision for you can be an easy way to end the constant worrying. It feels like it will even take away some of the pressure and responsibility of the decision because you know that someone else wanted you to choose that option. The reality of making a pregnancy decision is that while others can spend hours telling you what they would do if they were in your situation, you are the only one who really is in your situation. Your pregnancy decision is only yours to make because only YOU will live with the outcomes of your choice.
Whether you choose abortion, parenting, or adoption, each choice will have its own unique effects and consequences. It's easy for your friends and family to offer their opinions and advice because they will not experience the effects in the same way that you will. Whatever option you choose, it's important for you to feel comfortable with the results that come with it. It can feel scary knowing that you are the only one who can make this decision, but remember that you are so capable and equipped to choose an option for yourself!
So, if the decision is yours to make, how will you decide? First, it's important to make sure you have all the facts on your options and information on the pregnancy. Setting up an appointment with a pregnancy consultant can help you begin this process. After receiving information regarding the pregnancy as well as each pregnancy option, some women find clarity when they spend time journaling out their thoughts and feelings. Others like to write out a list of pros and cons for each option. Others enjoy finding ways to clear their minds such as spending time in nature. By taking things one step at a time, you can make a pregnancy decision that you're comfortable with and feels like your own.
If you're in the midst of a pregnancy decision, contact Avenue Women's Center right away. Our free pregnancy options consultation will provide you with helpful information and nonjudgmental support so you can feel equipped to take the next steps. Call, chat, email, or text for an appointment at one of our five DuPage County locations—Elmhurst, Glen Ellyn / Lombard, Naperville, West Chicago, and Wood Dale, Illinois.
The information provided here is general in nature.  It is not a substitute for a consultation with a medical professional. Before any medical procedure, it is imperative that you discuss your personal medical history, risks, and concerns with your doctor. If you have questions during or after a procedure, your doctor should be immediately contacted. Avenue Women's Center is not an emergency center.  If you are experiencing severe symptoms, such as bleeding and/or pain, seek immediate medical attention.  Contact your physician, go to an emergency room, or call 911.