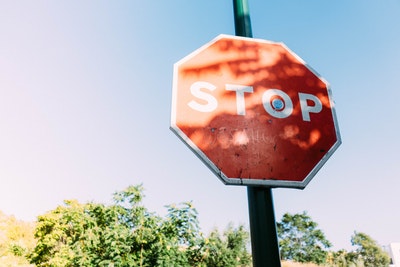 An unexpected pregnancy can feel like someone just built a brick wall blocking all your hopes and plans. You slam into it with a resounding THUD as you face a tough decision. How do you tear it down and see your pregnancy options clearly? Does life stop with a pregnancy?
If you're facing an unexpected pregnancy decision, take your next steps at Avenue Women's Center. We provide reliable and accurate information about each of your pregnancy options, at no cost to you. Our options consultations with expert client advocates are private, confidential, and free of judgment. We listen to your concerns about the future with compassion and understanding, and helpful information as you decide. Contact us for your free appointment at one of our five Chicagoland locations!
Pregnancy and Your Goals
When something happens to shake your present, it's inevitable that you start wondering how it'll affect your future. Maybe you were about to head off to college, graduate, or start off in your career path. You were working hard to move up in your company, perhaps even get a promotion. You could be experiencing financial hardship and striving to get a better handle on things. You're already a parent, and another child wasn't in your plans. Maybe your relationship is rocky, uncertain, just starting out, or recently ended. The rest of your life's path was headed in a completely different direction than pregnancy.
Wherever you are in life, a pregnancy doesn't fit into what you envisioned would be next. It seems like a giant stop sign popped out of nowhere, and now you're not sure which way you want to go forward. It can feel as though you need to choose between your future goals and this pregnancy.
Pregnancy and Your Future
While some women aren't sure if they're pregnant in the beginning stages, others might experience the signs right from the start. Early pregnancy symptoms may already be affecting you, and weighing heavily on your decision as a result. You're physically spent with fatigue and nausea, and your emotions are running high with stress and anxiety over your pregnancy options. If it's a challenge now, how can you handle things as your pregnancy progresses?
One of the first steps you can take is looking into more information about each of your options. Regardless of which pregnancy option you choose, each one can have lasting effects. Life as you know it may be about to change in any of these options, but it doesn't have to stop with an unexpected pregnancy. How could you ease your concerns about your future goals, whether you're considering parenting, adoption, or abortion? Are there local resources that could be supportive if you choose to parent? What are the adoption plan options in your area that you would feel comfortable and confident in choosing? What information about abortion risks and side effects might be beneficial to understand? Before you make a pregnancy decision, look into questions like these and more to make an informed decision and move forward.
Find answers to your personalized questions at Avenue Women's Center. Our free options consultations are with nonjudgmental and compassionate client advocates who offer accurate and unbiased information about each of your pregnancy options. Learn more about parenting, adoption, and abortion from experts who care about helping you make an informed decision you can feel good about. Call, text, chat, or email us and come into an Avenue Women's Center today!
The information provided here is general in nature.  It is not a substitute for a consultation with a medical professional. Before any medical procedure, it is imperative that you discuss your personal medical history, risks, and concerns with your doctor. If you have questions during or after a procedure, your doctor should be immediately contacted. Avenue Women's Center is not an emergency center.  If you are experiencing severe symptoms, such as bleeding and/or pain, seek immediate medical attention.  Contact your physician, go to an emergency room, or call 911.