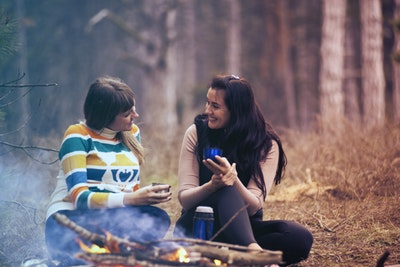 Listening well is a skill that doesn't always come naturally. However, it's a skill that can be developed with the right tools. The ability to listen is a major component of most successful relationships and plays a role with significant others, friends, and family alike. Read today's blog for more info on listening skills.
Avenue Women's Center is a women's limited medical clinic. We have been providing a listening ear to women going through unplanned pregnancies for over 37 years. Our five locations in Chicagoland are available to provide necessary services such as free pregnancy tests and pregnancy options consultations. Our caring client advocates also provide relevant information, and nonjudgmental support. Call, chat, email or text us for a free appointment right away.
Perhaps a friend is facing an unplanned pregnancy or maybe you are just trying to get better at being a good listener. What are some tools you can put into place in order to listen well?
Pay close attention, with no distractions. It can be easy to let your mind wander while someone is talking. Put aside your phone, turn off your notifications, and take a moment to focus on the conversation at hand. That may mean ignoring other things or people who are vying for your attention. Put all that aside for a moment to really hear what the other person is saying.
Reflect back what the other person said and paraphrase the key points. Don't just repeat it back word for word. Restate what they said in your own words by summarizing. For example, start by saying, "What I think I hear you saying is…"
Withhold judgment. Even though you have may have opinions, perhaps strong ones, about what the person is sharing with you, keep them to yourself. Take some time to open your mind and broaden your perspective. This helps you understand where the other person is coming from.
Ask thoughtful questions. What needs to be clarified based on what they told you? Think about it and ask any questions that might help you further understand the situation. This encourages the other person to share and lets them know that you are interested in hearing their thoughts and feelings.
One way you can improve your listening skills is by checking in with those you listen to most frequently. It never hurts to ask how well they think you listen to them, as well as areas you can improve upon. If you'd like to challenge yourself to learn and grow in this area, it's a good place to start.
If the person you are listening to is going through a major life situation such as an unplanned pregnancy, it's helpful to get backup. Avenue Women's Center is here to help. Our expert staff has helped hundreds of women and their partners navigate a pregnancy decision over the past 37 years. We'd love to do the same for you or a friend. Contact us today for a free pregnancy consultation and get the process started towards taking your next step.
The information provided here is general in nature.  It is not a substitute for a consultation with a medical professional. Before any medical procedure, it is imperative that you discuss your personal medical history, risks, and concerns with your doctor. If you have questions during or after a procedure, your doctor should be immediately contacted. Avenue Women's Center is not an emergency center.  If you are experiencing severe symptoms, such as bleeding and/or pain, seek immediate medical attention.  Contact your physician, go to an emergency room, or call 911.