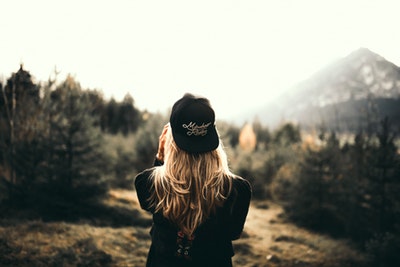 Did you recently find out you are pregnant and are looking for abortion assistance? Perhaps now is not the right time to be pregnant and you'd like information on termination, especially regarding possible benefits available for those looking into abortion. Abortion assistance could come in many forms. What sort of abortion assistance is beneficial for your individual situation?
Avenue Women's Center is a limited medical clinic that has been assisting women facing unexpected pregnancy for almost 40 years. We offer important services and necessary information for those are looking into their options, including those searching for abortion assistance. If you live in Chicagoland, contact us right away for an appointment to begin taking your next steps.
If you're looking for abortion assistance, first, it will be important to make some preliminary considerations.
-Where you live. Abortion assistance varies from state to state, as well as the laws regarding abortion. It's important to research your state individually. This will provide information on what is available to you where you live.
-Your situation. Many factors can influence a pregnancy decision. Perhaps you are looking into abortion assistance due to finances or lack of support from family or the father of the baby. Most women that come to Avenue Women's Center are interested in abortion because they feel it's the option they have to choose due to their circumstances. Is there anything in your circumstances that will change? What is influencing your decision to look into abortion, especially abortion assistance?
-Your choice. Are there alternatives? Our culture tells women "our body, our choice." If abortion often feels like the only choice available to women due to their circumstances, where is the freedom in that? At Avenue Women's Center, we seek to provide women with information, support, and resources so that they can make a fully-informed decision that they feel good about.
-Your information. If you're looking for abortion assistance and would like to feel informed about your decision, it's important to gather as much information about the pregnancy as possible. Have you confirmed your pregnancy with more than just a home pregnancy test? Have you determined how far along you might be or if your pregnancy is likely to continue with an ultrasound? Have you looked into abortion risks or potential after-effects? These are important pieces of information to gather when looking into abortion.
-Your next steps: Avenue Women's Center is here for you. Contact us for a free appointment at one of our five DuPage County locations. We provide medical grade pregnancy tests, accurate just 10 days after the time of possible conception. Our limited ultrasound will give you information regarding how far along you might be and if your pregnancy is likely to continue. With all of this, you will meet with an expert client advocate who will provide you with helpful information and nonjudgmental support surrounding your pregnancy options. Looking into abortion assistance in the midst of an unexpected pregnancy? Call, chat, email or text us right away for your next steps.
The information provided here is general in nature.  It is not a substitute for a consultation with a medical professional. Before any medical procedure, it is imperative that you discuss your personal medical history, risks, and concerns with your doctor. If you have questions during or after a procedure, your doctor should be immediately contacted. Avenue Women's Center is not an emergency center.  If you are experiencing severe symptoms, such as bleeding and/or pain, seek immediate medical attention.  Contact your physician, go to an emergency room, or call 911.