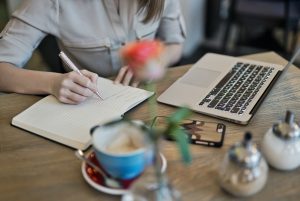 Perhaps you've recently received news that is leaving you a bit emotionally overwhelmed. Maybe this is an unexpected positive pregnancy test. And, as you've thought about what this means, your mind has gone to abortion. What do you do when you're looking for an abortion in West Chicago?
If you're looking into abortion in West Chicago, we're here for you. Avenue Women's Center is a first-step pregnancy center equipped with free services and resources to help you figure out what's next. We look forward to seeing you soon!
Call us to set up your free appointment!
Free Confirmation Pregnancy Test
As you grapple with your news and what's next, a great first step is to confirm your pregnancy with a medical-grade pregnancy test. You can do this through your doctor, OBGYN, or a local clinic. At Avenue, we provide free pregnancy tests, showing accurate results just ten days after possible conception. You won't be alone as you await the results. One of our caring pregnancy consultants will sit with you to help you process whatever result awaits.
Ultrasound for Clear Information
If you've received a positive pregnancy test and are considering abortion, an ultrasound is always a great idea. An ultrasound exam offers you important information about your pregnancy that will help you as you move forward. An ultrasound exam will show the age of your pregnancy, which is important in figuring out which kind of abortion you'd be eligible for. It will also tell you the viability of your pregnancy (whether or not it is likely to continue on its own), which may rule out abortion altogether. Because we care about giving you all of the pressing facts and information about your pregnancy, we offer limited ultrasound exams for free to our clients.
Resources to Move Forward
Gathering your information can take some time, but it's so important to be able to process what all of it means! It is also helpful and important to take time to review what you've learned, what you're ready for, and how abortion does or does not match your goals and values. You never want to rush into a decision regarding something so life-changing! Regardless of what decision you make, know that each one will come with its potential difficulties. You may want to discuss abortion and your other options with a therapist, trusted friend or family member, faith leader, or someone like a pregnancy consultant here at Avenue. If you need extra resources such as blood testing, insurance help, or even housing assistance to help you move forward, please don't hesitate to talk with us about what is available to you.
Looking for abortion information in West Chicago doesn't have to be difficult. Our West Chicago center is here to meet your needs confidentially in a calm atmosphere. We look forward to providing a confirmation pregnancy test for you and answering any of your questions. 
Schedule your free medical-grade pregnancy test and consultation with us at West Chicago!
The information provided here is general in nature.  It is not a substitute for a consultation with a medical professional. Before any medical procedure, it is imperative that you discuss your personal medical history, risks, and concerns with your doctor. If you have questions during or after a procedure, your doctor should be immediately contacted. Avenue Women's Center is not an emergency center.  If you are experiencing severe symptoms, such as bleeding and/or pain, seek immediate medical attention.  Contact your physician, go to an emergency room, or call 911.