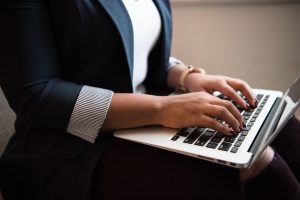 Usually, we know what's in the area around where we live. Whether we grew up in a specific town or just moved there, we generally have a sense of what businesses and restaurants are nearby. However, what happens when you need information about something of a more serious nature? Perhaps you never thought you'd need it, but you find yourself looking for abortion information in Downers Grove.
If you live in Downers Grove or nearby and are looking for abortion information, Avenue Women's Center is here for you. We'd love to sit down and chat about your abortion options and give you information as you make your decision. All of our consultations are confidential and free!
Schedule a chat to get more information today!
Where to Go When You Need Support
Finding the support and information that you're looking for about abortion can be difficult and stressful. How do you know that the information you're getting is accurate and backed by healthcare professionals?
Finding reliable information can be a hassle, but a clinic like Avenue Women's Center can provide you with the knowledge you need to keep going. With our six DuPage County locations, there are several near Downers Grove so you have options to choose from.
Processing Your Options
It's especially important if you're unsure about whether you want to get an abortion that you take the time to think it through. Having the time and space to consider your options and information about each one can be beneficial.
You may find it helpful to speak with an unbiased professional who can help you process your thoughts, worries, or plans.
Next Steps
It's a good idea to confirm your pregnancy as you decide what to do. You may also want to consider having an ultrasound exam to determine the age and viability (likelihood of continuing on its own) of your pregnancy. These are crucial pieces of information that will help you on your path to decide.
Are you searching for abortion information or pregnancy support in or near Downers Grove? Avenue Women's Center can partner with you during this time of your life, providing you with information and resources. We can also offer limited medical services and confidential consultations for free! Our compassionate staff would love to sit with you and help you along your journey. 
Make an appointment at an office near you today!
The information provided here is general in nature.  It is not a substitute for a consultation with a medical professional. Before any medical procedure, it is imperative that you discuss your personal medical history, risks, and concerns with your doctor. If you have questions during or after a procedure, your doctor should be immediately contacted. Avenue Women's Center is not an emergency center.  If you are experiencing severe symptoms, such as bleeding and/or pain, seek immediate medical attention.  Contact your physician, go to an emergency room, or call 911.