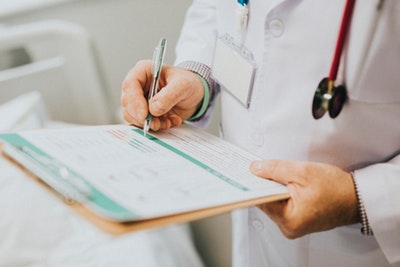 Even just searching the word "abortion" can be difficult, let alone looking for an abortion clinic nearby. While some women are certain it's their best option, others might struggle to consider an abortion. Your mind might seem made up, but your feelings may not be. With so many factors weighing into your decision, you might be left with more questions than answers. What should you learn before looking for an abortion clinic close to you? What information could be helpful as you think through a decision about abortion?
If you're seeking more information in an unexpected pregnancy decision, find answers at Avenue Women's Center. Part of our free services include confidential consultations with our pregnancy experts to learn more about your options, including abortion. We provide accurate and reliable information while taking the time to address your personal questions and concerns. Contact us today for your appointment at one of our five locations in Darien, Elmhurst, Glen Ellyn / Lombard, Naperville, West Chicago, or Wood Dale, Illinois.
What steps do I need to take prior to having an abortion?
Before looking for an abortion clinic close to you, there are certain steps you will want to take. Among these steps is learning the gestation age of your pregnancy, or how far along you are. Gestation age impacts the abortion options that might be available to you. It can be calculated based off of the first day of your last menstrual period or through an ultrasound reading.
Another step would be finding out if your pregnancy is viable, or the likelihood it will continue on its own. What are your chances of miscarriage or an ectopic pregnancy (located outside the uterus). Learning this information will help determine if an abortion would be necessary in your situation.
What Do I Need to Know About Abortion Clinics?
Next, in looking for an abortion clinic close to you, it is helpful to research information regarding the clinics themselves. Every abortion clinic is different, with varying costs for procedures, anesthesia, and treatments. Some clinics provide only certain types of procedures, or only perform abortions up until a specific point in a pregnancy. Each abortion clinic has different processes and requirements. Find out what exactly goes into an abortion before assessing if it's right for you. Some questions to consider as you look into abortion clinics can include:
What types of abortion procedures does the clinic provide?
There are surgical abortions and medication abortions (also referred to as the abortion pill). Does the abortion clinic provide both? How do they assess which might be an option for you?
How are the medical aspects of an abortion handled at the clinic?
Are there doctors and nurses on staff at the abortion clinic? Who administers anesthesia in an abortion procedure? What types of anesthesia are given? What happens in case of an emergency? What training or credentials are required of the medical professionals performing the abortion?
What are the processes for each type of abortion procedure offered?
How many visits are required before and after the abortion procedure? Are you able to check out the clinic beforehand to get an overall feel for the atmosphere? Do you need someone to come with you? What if you are a minor, or under the age of 18? Is it required to have a parent, guardian, or adult relative present?
Does the clinic carefully walk you through each step in the abortion process to ensure you understand how to prepare beforehand, what to expect during the procedure, and the potential side effects and risks, along with how to handle them? What is the recovery time? What are the after-care steps and instructions? Where do you go for follow-up appointments and care? What do you do if you are experiencing complications after an abortion?
What are your personal feelings about going to an abortion clinic?
This can often be the most difficult question to face in abortion consideration. Do you have any lingering uncertainties about having an abortion? Do you wonder how you might feel emotionally afterwards? Counseling can also be an opportunity to further assess your feelings and thoughts about how an abortion might impact you personally. It can be helpful to first speak with a trusted person such as a counselor, therapist, or pregnancy consultant to ensure you're making a decision you feel good about.
When you're looking for an abortion clinic close by, the key is to first determine whether abortion is the right choice for you. Find out more information about your pregnancy and options available to you at Avenue Women's Center. Our free services include ultrasounds to learn the gestation age and viability of your pregnancy as you decide if abortion is your best option. Ask your personal and unique questions with our knowledgeable, nonjudgmental, and compassionate pregnancy experts. We are here to help support you as you make an informed pregnancy decision. Call, text, chat, or email us today for your free appointment!
The information provided here is general in nature.  It is not a substitute for a consultation with a medical professional. Before any medical procedure, it is imperative that you discuss your personal medical history, risks, and concerns with your doctor. If you have questions during or after a procedure, your doctor should be immediately contacted. Avenue Women's Center is not an emergency center.  If you are experiencing severe symptoms, such as bleeding and/or pain, seek immediate medical attention.  Contact your physician, go to an emergency room, or call 911.