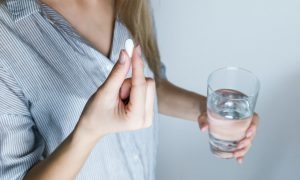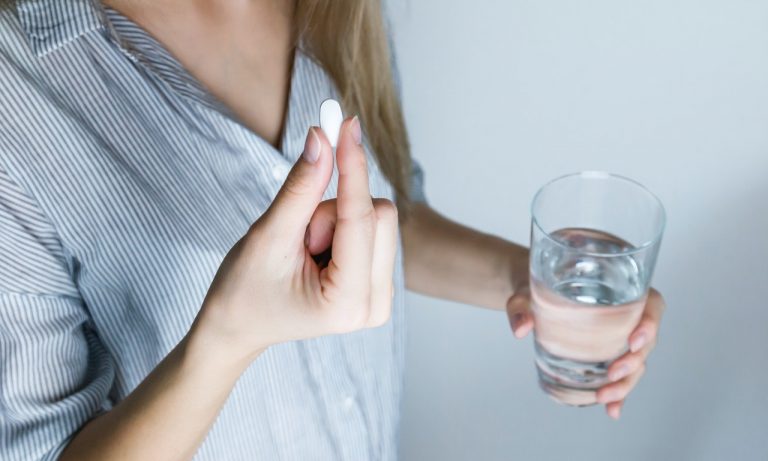 Information about birth control can be confusing. There are so many different forms of contraception out there today. How do you know what kind works for you? And, how effective is each birth control method at preventing unexpected pregnancies? It's recommended you review the risks and benefits behind each type of contraception. Additionally, what if the contraceptive you used doesn't work? It can be good to already be aware of where you can go for help. Fortunately in Elmhurst, you have access to informative resources. These places can educate you about your options within a nonjudgmental environment.
Do you have questions about birth control or unexpected pregnancy? Avenue Women's Center has been serving women in Elmhurst and other areas of DuPage County since 1981. Receive the reliable information you deserve from one of our expert pregnancy consultants. If you think your contraception failed, our free medical-grade pregnancy tests are accurate just ten days after possible conception. Get the support and answers you need in a trusted clinic.
Contact us today to schedule an appointment in Elmhurst, or any of our other locations in Darien, Glen Ellyn / Lombard, Naperville, West Chicago, or Wood Dale, Illinois!  
Why Should I Learn More Before Using Contraception?
Knowing how each birth control method works can be important. This can help you anticipate what your bodily reaction to it might be. It can also help you understand how contraceptives may fail and lead to pregnancy. As of now, abstaining from sexual activity is the only method that prevents pregnancy 100% of the time. Typically, the effectiveness of contraception is dependent upon taking steps to use it properly.
Every woman's experience with birth control is unique. Certain methods may work well for some women but not others. You have time to locate information in or near Elmhurst. Then, you can ask a professional if something doesn't make sense.
What Are Hormonal-Based Contraceptives?
Certain types of birth control may use synthetic hormones to prevent pregnancy. You may want to discuss these options further with a healthcare provider.
Birth Control Pill:
The pill may contain estrogen and progestin. With typical use, the pill can be 91% effective. It may not work for women who forget to take it daily. Possible side effects include increased blood pressure, nutrient deficiencies, and adverse mood changes.
There are many different versions of the pill. How effective they are at safeguarding against pregnancy tends to vary. However, something the pill usually cannot protect you against is the transmission of sexually transmitted diseases (STD).
Depo-Provera Injection:
This shot is typically administered every three months. It usually contains the progestin hormone. The shot may be taken at a clinic or at home. With typical use, the shot can be 94% effective. Similar to the birth control pill, the Depo-Provera injection is not known to protect you from STDs. Potential side effects may include mood changes, weight gain, and irregular bleeding.
IUD (Intrauterine Device):
An IUD is a T-shaped device that can be inserted into your uterus. Both hormonal and non-hormonal IUDs can be used. Hormonal IUDs may contain progestin. Copper IUDs usually do not contain hormones. IUDs can be 99% at preventing pregnancy. How long protection from the IUD lasts may vary depending on the kind you use.
What Are Non-Hormonal Contraceptives?  
Women who are uncomfortable about using hormones to protect against pregnancy may prefer these methods. A healthcare provider can answer questions about these options.
Diaphragm:
This non-hormonal silicon structure can be inserted into your vagina prior to intercourse. It may be used in conjunction with spermicides. With typical use, a diaphragm can be 88% effective at preventing an unexpected pregnancy. However. The diaphragm cannot offer protection against STDs.
Sponge:
The sponge is a piece of plastic foam that may be inserted vaginally before intercourse. It usually keeps sperm from entering your uterus. The sponge is similar to the diaphragm. The difference is that a sponge typically releases spermicide. A diaphragm may require you to manually apply spermicides. With typical use, the sponge can be up to 76% effective. But like the diaphragm, it cannot protect you from STDs.
Condoms:
A thin barrier of latex, lamb-skin or synthetic fibers may be placed over an erect penis. Female condoms can be similar. The female condom may be inserted into the vagina before intercourse. Both types of condoms may be bought at a local drugstore. Female condoms are typically 79% effective. Male condoms are usually 98% effective with correct use. With typical use, male condoms are 85% effective. Condoms are also one of the few forms of contraception that can protect you from STDs.
Who Can I Talk to About Pregnancy and Birth Control?  
This may seem like a lot of information to process. Elmhurst conveniently has helpful resources nearby that can help you. A professional can assist you with weighing your needs against each option. Your health matters in each of your decisions. If you think you may be pregnant despite using contraception, then you deserve access to the right care. Supportive experts within a confidential environment can provide you with the care you need.
Navigating through your contraceptive options and assessing each method's risks can be stressful. Avenue Women's Center will work with you to supply you with accurate information and limited medical services. Our team of expert pregnancy consultants will make sure your concerns are heard and addressed during your appointment. If you are concerned you may be pregnant, we will provide the resources you need to take your next steps.
Schedule your appointment today for dependable answers and quality services at no cost!
________________
References:
Reviewed by Patricia Kuenzi, APN-CNP, MSN, ANP, PNP.
The information provided here is general in nature.  It is not a substitute for a consultation with a medical professional. Before any medical procedure, it is imperative that you discuss your personal medical history, risks, and concerns with your doctor. If you have questions during or after a procedure, your doctor should be immediately contacted. Avenue Women's Center is not an emergency center.  If you are experiencing severe symptoms, such as bleeding and/or pain, seek immediate medical attention.  Contact your physician, go to an emergency room, or call 911.