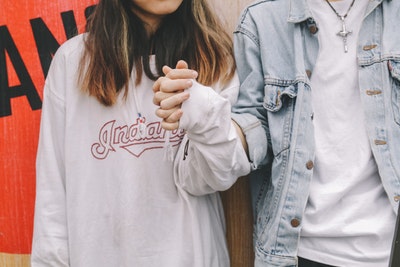 Arriving at a decision can be a stressful process. Some decisions are harder to settle on than others. Decision-making seems to be easy for some individuals, while others find it much more difficult. One thing is certain: figuring out what to do when facing an unplanned pregnancy would surely qualify as one of the toughest decisions to make.
If you are experiencing an unintended pregnancy and struggling with what course to take, Avenue Women's Center is here for you. Since 1981, we have provided support and needed services for women in the western suburbs of Chicago who are facing the challenges of an unplanned pregnancy. With essential pregnancy options information, a listening ear, and a genuine desire to assist you in your unique situation, we are ready to help you arrive at the decision that is the best possible one for you. Many of our services, including a pregnancy consultation with a trained and experienced client advocate, are free of cost to you. Contact us right away.
Our topic today is about making decisions in order to please another person. Have you ever made a decision to please someone else? Do you have a concern you may be moving in that direction again? If you said yes to either question, please read on for some important thoughts to ponder.
It's a natural inclination to want to do things to please those we care about. That's not necessarily a bad thing. At the same time, there are instances in which it may not be the best thing to do. If it's a relatively small thing and you do not have a strong personal preference – like which movie shall we watch tonight? – go ahead and let your "someone else" choose. For a bigger decision with more far-reaching impact – for example, if or where you should go to college, whether to move out of state for a new job, or anything with long-term future effect – pleasing someone else should not be your top priority.
We acknowledged earlier that a decision about an unplanned pregnancy is a big one. For this, we do not recommend making a decision to please someone else. Yes, it's a good idea to seek input and counsel as part of your deliberation. However, there are dangers in making your "someone else" the prime motivator of your decision. For a potentially life-changing decision, remember: the life that is most subject to the ongoing change is yours. Even if that "someone else" is still in the picture in the future, the one who lives with the decision is you.
If making a decision to please someone else has been a pattern for you, perhaps the following will help in re-evaluating your decision-making criteria. In an article entitled "7 Questions You Should Ask Yourself When Faced With a Tough Decision In Life," therapist, coach, and writer Beth Burgess identifies these guiding questions:
If I do or don't do this now, will I regret it?
What am I afraid of?
What does my heart say?
What am I really doing this for?
Who am I really doing this for?
Will I like myself after this decision?
Can I cope with the fall-out?
These questions are especially important to consider when making a pregnancy decision. If someone you care about is suggesting a solution that is at odds with what your heart or gut is telling you, think long and hard before your final determination. Pregnancy is not a time for making a decision to please someone else.
Avenue Women's Center is here to help. For confidential and caring assistance at this challenging time, we hope you will allow us to come alongside and serve you. Please reach out to us by phone, text, email or chat for an appointment at one of our five DuPage County offices: Elmhurst, Glen Ellyn/Lombard, Naperville, West Chicago or Wood Dale. We'll be honored to hear from you.
---
References:
Lifehack. 7 Questions You Should Ask Yourself When Faced With A Tough Decision In Life. Retrieved from: https://www.lifehack.org/articles/communication/7-questions-you-should-ask-yourself-when-faced-with-tough-decision-life.html
The information provided here is general in nature.  It is not a substitute for a consultation with a medical professional. Before any medical procedure, it is imperative that you discuss your personal medical history, risks, and concerns with your doctor. If you have questions during or after a procedure, your doctor should be immediately contacted. Avenue Women's Center is not an emergency center.  If you are experiencing severe symptoms, such as bleeding and/or pain, seek immediate medical attention.  Contact your physician, go to an emergency room, or call 911.