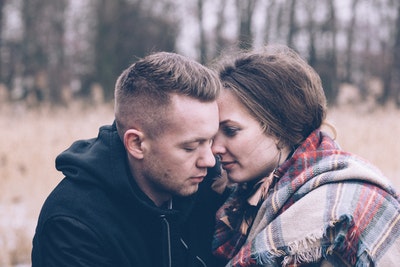 Things aren't the way they used to be. Making a pregnancy decision doesn't mean marriage. It may, but it doesn't have to. When experiencing an unplanned pregnancy, there are decisions you need to make. Not one of the various alternatives, however, is "required."
Difficult decisions are often made easier when you're able to talk through your options, especially with someone a bit more removed from the situation than a close friend or family member. May we recommend Avenue Women's Center as a safe and confidential place to turn? We understand that each woman's circumstance is unique; there is no simple, one-size-fits-all solution in an unplanned pregnancy. That is why Avenue Women's Center exists. You will be met with care and compassion in an environment where you can think and talk through the concerns, fears, and choices that are before you. Please contact us today for a free, private, and confidential pregnancy consultation.
Although in times past it may not have been the case, in today's culture it is absolutely true that making a pregnancy decision doesn't mean marriage. Alternatives are before a woman in an unintended pregnancy that simply did not previously exist. For a woman to choose parenting outside of marriage was unthinkable; it is not at all uncommon in our society at this time. For many years, termination of a pregnancy was illegal; now this is no longer the case.
If you are afraid that making a choice about the pregnancy will mean making a choice about your relationship, is there a way to separate the two? Often women feel pressured to decide one way regarding the pregnancy because of the implications it may have on the relationship. Separating the pregnancy decision from the relationship decision may prove to be helpful.
There's no way of knowing exactly where the relationship will end up in the future. You may decide one way based on what you "think" will happen down the road, but relationships are subject to change with time and experiences.
Any choice you make will indeed impact your relationship. Parenting and adoption impact the relationship in obvious ways. Abortion can also impact the relationship, creating conflict or tension, especially if both parties were not in 100% agreement.
Pregnancy decisions are very complicated by nature. You don't have to complicate it further by trying to decide the future of your relationship. Take one decision at a time.
If after carefully exploring all alternatives, marriage is an option which you identify to be the right one for you, we will congratulate you. If not, we are here with information and services that can assist you, whatever you decide. You are the one who must make your choices regarding an unintended pregnancy. However, you don't need to go it alone. It will be our honor to work with you as you navigate the journey that's ahead of you.
If you're in the midst of a pregnancy decision, we're here to help. Avenue Women's Center offers confidential pregnancy consultations at no cost to you. We understand each woman's situation is unique and our caring staff is here to provide a listening ear, nonjudgmental support and helpful information to help you along the way. We urge you to call, text, email, or initiate a chat with us for an appointment at the Avenue Women's Center location that's most convenient for you: Elmhurst, Glen Ellyn / Lombard, Naperville, West Chicago, or Wood Dale, Illinois. We hope you will allow us to walk this road with you. We're awaiting your call!
The information provided here is general in nature.  It is not a substitute for a consultation with a medical professional. Before any medical procedure, it is imperative that you discuss your personal medical history, risks, and concerns with your doctor. If you have questions during or after a procedure, your doctor should be immediately contacted. Avenue Women's Center is not an emergency center.  If you are experiencing severe symptoms, such as bleeding and/or pain, seek immediate medical attention.  Contact your physician, go to an emergency room, or call 911.