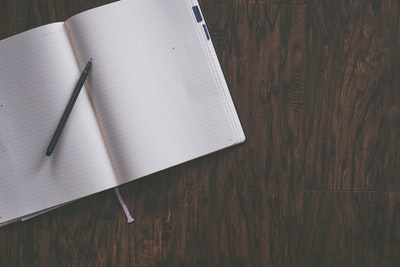 Are you facing a confusing time in life with an unexpected pregnancy? Perhaps the options you're considering seem best for your life and your future, but are in conflict with your personal beliefs and faith. Many women can feel torn between what seems right and what feels wrong when facing an unplanned pregnancy. It can be tough to incorporate your faith into your pregnancy decision—especially if it doesn't align with the option you are considering. What do you believe in? And how are your beliefs affecting your pregnancy decision?
Unplanned pregnancies can be overwhelming to face on your own. Let Avenue Women's Center be a source of nonjudgmental support as you weigh your pregnancy options. Avenue has helped women face unplanned pregnancies for over 30 years with free pregnancy tests and judgment-free pregnancy option consultations. Contact us today to make an appointment at one of our five locations in the DuPage County area. Our compassionate and understanding staff is here to help support you through this challenging time.
Whatever your spiritual background, an unplanned pregnancy can challenge your beliefs with feelings of shame, guilt, or embarrassment. But your spiritual health is every bit as important in your pregnancy decision as your physical, mental, and emotional health. Like your body and mind, your spiritual health also deserves to be nurtured through tough times. You might treat a physical illness with medication, rest, and plenty of fluids. If you're mental health is challenged, you might seek counseling, learn coping skills, and practice self-care. But how do you nourish your spiritual health when facing a confusing and conflicting time in life?
Depending on your spiritual beliefs, the answer to this question could be vastly different from someone else's in a similar situation. Yet, it's important to lean into your personal faith during times of adversity to help you discover your best path forward. Nurturing your spiritual health and examining your faith might help to shed light on the blind spots of your pregnancy options. Regardless of your faith, religion, or personal beliefs, the following are ways you can nourish your spiritual health to make a pregnancy decision that's best for you:
Practice self-reflection. Your inner voice reflects your personal beliefs and can be a powerful tool when you give yourself the quiet time to listen to it. Self-reflection can bring clarity as you listen to what's truly in your heart. Do you meditate? Do you pray out loud or silently? Do you have a church, temple, or other place of worship where you can go to be alone with your thoughts? Find a time and space to reflect upon your options with full consideration of your faith.
Ask yourself the tough questions. This can be extremely difficult if your faith goes against the pregnancy option you're considering. However, asking yourself tough questions might help guide you toward your best pregnancy decision. What does your faith say about your situation? How does this align or differ from your own thoughts and feelings? Are there teachings, verses, scriptures, or other materials that could guide you through your decision-making process? As you ask the tough questions, look for answers through your faith's words of encouragement and spiritual guidance.
Reach out for help. Maybe this decision is causing too much inner conflict between your thoughts and beliefs to handle on your own. It's perfectly okay and even healthy to seek out help. Is there someone you trust who is an authority in your faith that can help you? Do you have a source of spiritual guidance you feel comfortable talking to about your pregnancy options? Perhaps even an online support group or an anonymous chat line could be helpful in discussing your faith and your tough decision? Everyone needs help sometimes, and it's important to find the courage to reach out when needed.
Avenue Women's Center can be a source of help, no matter what you believe in. We offer a safe, nonjudgmental environment to discuss your pregnancy options with our kind and supportive client advocates. Come in for a free pregnancy test and pregnancy option consultation to learn more about how we can help you as you face this tough decision. Call, chat, text, or email us to set up your appointment today!
The information provided here is general in nature.  It is not a substitute for a consultation with a medical professional. Before any medical procedure, it is imperative that you discuss your personal medical history, risks, and concerns with your doctor. If you have questions during or after a procedure, your doctor should be immediately contacted. Avenue Women's Center is not an emergency center.  If you are experiencing severe symptoms, such as bleeding and/or pain, seek immediate medical attention.  Contact your physician, go to an emergency room, or call 911.