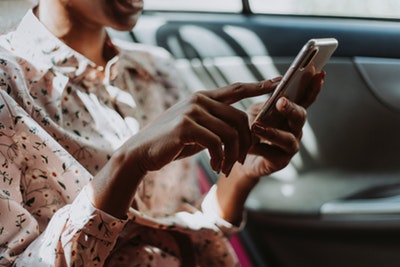 As news spreads about legalization of marijuana for recreational purposes in Illinois starting 2020, so does a slew of questions about its effects and usage. Many are wondering how marijuana use might affect them personally, with specific questions about both their physical and emotional state. What if your specific concerns involve using marijuana while considering abortion? How might marijuana use affect your abortion decision? What it could mean after an abortion?
If you have personal concerns as you make a pregnancy decision, Avenue Women's Center is here for nonjudgmental and compassionate support. We provide free consultations to learn more about each of your pregnancy options, including abortion. Ask your unique and individualized questions with a pregnancy expert who cares about providing you with accurate and reliable information. Call, text, chat, or email us for your appointment in the Chicagoland area!
Using Marijuana After an Abortion
Before they decide about having an abortion, many women wonder how they might handle things physically and emotionally afterwards. A few physical side effects can include risk of infection, cramping, and bleeding.* Some women may also experience emotions such as guilt, anger, resentment, or depression after an abortion. Treating these potential physical and emotional effects can be challenging, leading some to believe that using marijuana after an abortion could be helpful.
While certain cannabinoids (individual components of marijuana or similar synthetic substances) have been approved as treatments by the U.S. Food and Drug Administration (FDA), the marijuana plant itself remains illegal in the United States.* Although it has been used for a variety of health conditions, "Whether marijuana has therapeutic benefits that outweigh its health risks is uncertain."* When it comes to post-abortion recovery, using marijuana might seem like it could alleviate physical pain or difficult emotions. However, it can actually cause a risk of increased bleeding.* Additionally, the possible "numbing" effect may cause challenging emotions to merely be masked rather than facing them in a healing and helpful way.
Risks of Marijuana Use in an Abortion Decision
As you decide what to do, marijuana use can play a role in both your physical health and mental state. Using marijuana while pregnant can increase dizziness, impair judgment, and lower oxygen levels (if smoked).* Other effects may include things such as changes in perception, distorted illusions, mood changes, a higher heart rate, reduction in blood pressure, impairment of concentration and memory, reduced psychomotor coordination, and faster breathing.* As you make a decision about abortion, marijuana use could impact your thoughts, emotions, and physical feelings. You need all the clear thinking you can muster to make a choice you can feel good about not just now, but in the future as well.
The Center for Disease Control and Prevention (CDC) advises "against using marijuana during pregnancy" and recommends that you talk to your healthcare provider if you're using marijuana while pregnant. Regardless of whether you plan to have an abortion or decide to continue your pregnancy, discuss safe alternatives to marijuana with your doctor or healthcare professional.
There are many factors to consider as you decide whether abortion is right for you. Get answers to your personal questions and concerns at Avenue Women's Center. With nearly 40 years of experience, we understand that every pregnancy situation is different, and our expert consultants take the time to listen and address your unique circumstances. Learn accurate information about your options, including abortion, in a caring, welcoming, and completely confidential environment. Take your next steps with a free options consultation at any of our six locations. Reach out to us today!
---
References:
The American College of Obstetricians and Gynecologists (ACOG). (2015, May). FAQ043, Induced Abortion. Retrieved from: https://www.acog.org/Patients/FAQs/Induced-Abortion?IsMobileSet=false.
The American College of Obstetricians and Gynecologists (ACOG). (2019). Marijuana and Pregnancy (Infographic). Retrieved from: https://www.acog.org/Patients/FAQs/Marijuana-and-Pregnancy-Infographic.
Center for Disease Control and Prevention (CDC). (2019, May). Substance Abuse During Pregnancy. Retrieved from: https://www.cdc.gov/reproductivehealth/maternalinfanthealth/substance-abuse/substance-abuse-during-pregnancy.htm.
Medical News Today. Wilson, Debra Rose. (2018, August). Everything you need to know about marijuana (cannabis). Retrieved from: https://www.medicalnewstoday.com/articles/246392.php.
National Center for Complementary and Integrative Health (NCCIH). (2018, October). Marijuana and Cannabinoids. Retrieved from: https://nccih.nih.gov/health/marijuana.
Teen Health Source. Caring for Yourself After an Abortion. Retrieved from: http://teenhealthsource.com/pregnancy/abortion/.
Reviewed by Patricia Kuenzi, APN-CNP, MSN, ANP, PNP.
The information provided here is general in nature.  It is not a substitute for a consultation with a medical professional. Before any medical procedure, it is imperative that you discuss your personal medical history, risks, and concerns with your doctor. If you have questions during or after a procedure, your doctor should be immediately contacted. Avenue Women's Center is not an emergency center.  If you are experiencing severe symptoms, such as bleeding and/or pain, seek immediate medical attention.  Contact your physician, go to an emergency room, or call 911.