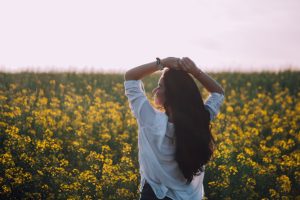 If you're pregnant or concerned about a possible pregnancy, maybe you've been looking into what your insurance provides. You want to know what your coverage options are, especially concerning pregnancy and abortion. With any insurance coverage, including Medicaid, it can be confusing to know what providers accept your policy or what procedures or treatments may be covered. Sometimes the conversation around insurance and what's available to you in your home state can be complicated and the information can be conflicting.
Are you looking for more information on Medicaid and abortion in Illinois? At Avenue Women's Center, we have been partnering with women asking similar questions for over 40 years. We will provide you with the confidential care and information you need to move forward confidently. We'd love to sit and chat with you about your options!
Schedule a virtual or in-clinic consultation at a center near you today!
What's Typically Covered in Insurance?
Healthcare and various procedures often vary in price and whether or not they're covered under insurance. This varies not only from procedure to procedure, but also from clinic to clinic, insurance to insurance, and state to state. Nothing is the same across the board, which certainly doesn't help with clarity! Some providers accept insurance of all kinds while other providers may only accept certain insurances. There may be differing out-of-pocket costs versus what your insurance will cover, as well.
Does Medicaid Cover Abortion in Illinois?
Abortion is a covered procedure in Illinois under Medicaid. However, abortion providers vary on which insurances they accept, among other differences like how far along they will perform the procedure. Take time to research what is covered with your policy to avoid any steep out-of-pocket costs.
What Are Some Other Options?
If you're still considering what's available to you, it's worth looking into all of your options. If you're concerned about costs for any of your pregnancy options such as abortion, adoption, or parenting, it's helpful to seek out what resources are available. You never have to go through anything alone.  There are so many organizations and community resources for you to get the help and support that you need.
If You're Unsure if You're Pregnant
As some great next steps for you to take, Avenue Women's Center offers free and confidential options consultations, resources, and medical-grade pregnancy tests which are accurate just ten days after possible conception. Having the peace of mind to know what to do next can be comforting!
If You're Currently Pregnant
If you know you're pregnant and have had it confirmed with a pregnancy test, a great next step is to learn more about the pregnancy. The age and viability (likelihood of your pregnancy continuing on its own) of your pregnancy will affect your options. You can learn more about your pregnancy through an ultrasound exam. At Avenue Women's Center, we offer free, limited ultrasound exams for our women like you who are considering abortion or looking into their options!
We believe women should feel empowered by knowledge. If you're unsure of what's available to you or you'd like somebody to process a pregnancy with, we're here for you. Because we care about your health and privacy, we offer free and confidential services! Let us become part of your support system today! 
Reach out to find out more about what we offer.
The information provided here is general in nature.  It is not a substitute for a consultation with a medical professional. Before any medical procedure, it is imperative that you discuss your personal medical history, risks, and concerns with your doctor. If you have questions during or after a procedure, your doctor should be immediately contacted. Avenue Women's Center is not an emergency center.  If you are experiencing severe symptoms, such as bleeding and/or pain, seek immediate medical attention.  Contact your physician, go to an emergency room, or call 911.