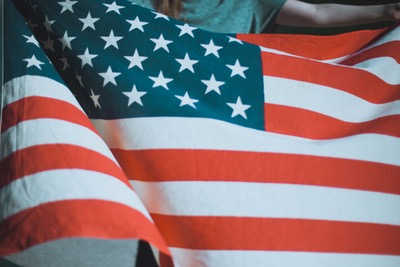 Like many businesses across the nation, Avenue Women's Center will be closed for Memorial Day. We understand there is value to honoring the men and women who have died while serving in our armed forces. We also understand that you may be feeling pressured to resolve a pressing pregnancy situation.
Are you experiencing serious physical symptoms?
If you have had a positive pregnancy test and begin experiencing abdominal or pelvic pain, this could be a critical medical situation. Other concerning symptoms include bleeding, chest pain, severe headache, severe vomiting, difficulty breathing, temperature of more than 100.4 degrees Fahrenheit, and extreme dizziness. Any time you are experiencing symptoms that are concerning, you should contact a physician immediately, go to an emergency room, or call 911. Avenue Women's Center is not an emergency center.
Are you feeling emotional pressure to get this pregnancy taken care of?
We absolutely understand the emotional toll that an unwanted pregnancy can put on a woman. It can feel like something that needs to be taken care of immediately so that you can get your life back on track.
Please wait for us to help you on Tuesday. Leave a message with our answering service. Send us a text or email. We will respond early Tuesday morning, and it will be worth the wait.
As much as you want to get things progressing, you want to make sure they're progressing as well as possible. At Avenue Women's Center, we will listen to what's important to you, provide information and options to help, and make sure that you're equipped and confident as you make the next steps with your pregnancy situation.
What can you do on Monday? Could we suggest a balance?
There is value to engaging your feelings. Have you allowed yourself to cry? Or be angry? Scared? Sometimes, spending time writing down all you're feeling is empowering. It can be a healthy way to make sure you understand the depth of your feelings and motivations. Rather than pushing them down (and having them potentially re-surface later), you're understanding them. Instead of just avoiding or reacting, you can resolve them and make thoughtful choices.
There is also value to turning your brain off. Distracting yourself from the pregnancy, allowing yourself to enjoy a movie, picnic with friends, baking cookies, or reading a good book… reminding yourself that your life includes good things is important. Your future is filled with hope. You will get through this time, and be able to move forward in a positive direction.
We really hope that something we've written here helps as you get through this weekend. First thing Tuesday morning, all of our Chicagoland offices will begin returning your calls, texts, and emails. We care, and look forward to helping you.
The information provided here is general in nature.  It is not a substitute for a consultation with a medical professional. Before any medical procedure, it is imperative that you discuss your personal medical history, risks, and concerns with your doctor. If you have questions during or after a procedure, your doctor should be immediately contacted. Avenue Women's Center is not an emergency center.  If you are experiencing severe symptoms, such as bleeding and/or pain, seek immediate medical attention.  Contact your physician, go to an emergency room, or call 911.