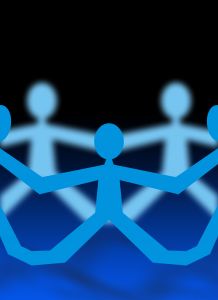 It can be shocking and confusing to find yourself unexpectedly pregnant. One of the biggest fears for women and men in this situation is confronting their parents with the news. It's an understandable concern since many parents do react with anger and disappointment.
Additionally, women still living with their parents may face practical consequences. Some parents threaten to pull their support if their daughter becomes pregnant, which could mean losing help with phone bills, insurance, groceries, and even college tuition. Some parents have threatened to kick their son or daughter out of their home due to a pregnancy.
Understandably, people in this situation will feel nervous about informing their parents of an unplanned pregnancy. If you find yourself in this situation, what should you do?*
Plan when and where. Think about a time and place where you and your family have privacy and some time to talk. Example: Thursday night when mom and dad are home, but a sibling is out. Or, ask a parent to go on a walk with you.
Come up with the words. Examples: "I have something difficult to tell you….I'm pregnant." Or: "Could we talk for a minute? I want to let you know about a problem that's come up." Find words that feel natural to you. Unless you fear for your physical safety, it should be a face to face conversation, not a text or email.
Think about how they may respond. Think of how your parents have responded to news in the past. Some families yell, some cry, some give the cold shoulder. If your family gets angry, try to remain calm and not be angry back. Let them voice their concerns. Be prepared for any reaction.
Express how you feel. Be honest and open. You might tell them, "I'm scared and don't know what to do" or "I know I let you down. I let myself down too."
Consider seeking help breaking the news. Some people find it helpful to have someone with them to break the news. This could be a friend, a relative, teacher, or church leader. This can help the environment feel safer for you if you are afraid of the emotions or anger your parents may express.
Show the responsible steps you have taken. Let your parents know you have already gotten information about your pregnancy. Coming into a Avenue Women's Center office before telling your parents can help you if you do not know how to approach your parents. You can talk to a caring staff member who can give you information about your pregnancy and your options, which you can share with your parents. You can talk about how you can start a conversation with your parents based on your own situation. Later, you may want to bring your parents to Avenue Women's Center with you to gain further support and continued resources for your next steps.
Although it can be scary, remember they are your parents. Put yourselves in their shoes. Wouldn't you want to know if your children were in any kind of trouble or scary situation? In our experience most parents, despite their initial reactions, do come around to be the true support that their children need. We would love the opportunity to provide you with further care in this step of your journey. Please call our free hotline at 630-455-0300.
_____________
*This information is intended for women who feel safe in their families and are not afraid of violence or abuse. If you think you may encounter physical violence or other kinds of coercion from your family (such as forcing you into an abortion against your will), please contact a Avenue Women's Center peer counselor, a medical professional, a counselor, or a social worker.
The information provided here is general in nature.  It is not a substitute for a consultation with a medical professional. Before any medical procedure, it is imperative that you discuss your personal medical history, risks, and concerns with your doctor. If you have questions during or after a procedure, your doctor should be immediately contacted. Avenue Women's Center is not an emergency center.  If you are experiencing severe symptoms, such as bleeding and/or pain, seek immediate medical attention.  Contact your physician, go to an emergency room, or call 911.