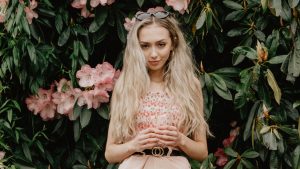 Whether your recent bloodwork was a part of your normal routine, or completed in response to pregnancy symptoms, unclear results can lead to confusion and anxiety.  Perhaps your bloodwork has indicated that you may be pregnant or miscarrying, but the initial test is unable to indicate for sure.  What you need now is accurate information about your condition.  There is help available!
Avenue Women's Center offers lab-quality pregnancy tests that are 99.5% accurate ten or more days after conception.  We are a great first step for anyone who is concerned they may be pregnant.  Regardless of any previous tests taken at home or with a doctor, you can always take a free pregnancy test at one of our six Chicagoland centers. Our services are always free and confidential!
Reach out to us via call, text, chat, or email!
*If your bloodwork is unclear, speak to a medical professional about recommended next steps.  The doctor or clinic that ordered the bloodwork can provide further information.  Avenue can help confirm your pregnancy, but our services are limited.  We cannot interpret your bloodwork results, determine whether you are miscarrying, or provide medical care/recommendations. If you are experiencing active pain or bleeding, contact your doctor or call 911 immediately.*
"How Will a Test Gauge If I'm Pregnant?"
Unclear bloodwork can be puzzling!  Fortunately, it is a doctor's responsibility to evaluate, and not your burden to bear.  However, if you're concerned about a potential pregnancy, understanding how tests assess for this may provide clarity.  Blood tests and urine-based pregnancy tests measure a hormone called human chorionic gonadotrophin (or hCG), and medical professionals may confirm a pregnancy based on its presence and levels in your bloodstream.  HCG is produced by the placenta and is sometimes referred to as "the pregnancy hormone."  It is apparent in urine or blood about 10-11 days following conception and rises through the first trimester of pregnancy, declining in later stages.  Blood tests can detect smaller traces than urine tests.  If your recent bloodwork has measured hCG, you may ask your doctor to help interpret the results.  Lower or higher levels may (or may not) point to pregnancy complications.  Your doctor may recommend a repeat test or other follow-up.
"What Steps Can I Take to Confirm If I'm Pregnant?"
If you think you may be pregnant, taking additional steps to further evaluate is always an excellent choice.  Our urine-based pregnancy tests at Avenue Women's Center are highly accurate.  If your test is positive, a great next step is to have an ultrasound.  An ultrasound will measure development and assess for miscarriage or ectopic pregnancy (a pregnancy located outside the uterus).  Before making a pregnancy decision, it is helpful to know whether the pregnancy is expected to end naturally.  It is also critical to be aware of ectopic pregnancy because this condition can be dangerous and requires immediate medical attention.  It's important to gather as much information as you can about the state of your pregnancy and your own personal health.
Unclear bloodwork can be overwhelming, and so can the possibility of an unexpected pregnancy.  Our compassionate, nonjudgmental staff at Avenue Women's Center is here for you every step of the way.  We offer the practical services and support that you need to clarify your situation and take your next best steps from an informed perspective, all at no cost. 
Schedule an appointment at one of our six Chicagoland, Illinois locations!  Walk-ins are welcome!
_______________
Reference:
Cleveland Clinic.  (2022, March).  Human Chorionic Gonadotropin.  Retrieved from: https://my.clevelandclinic.org/health/articles/22489-human-chorionic-gonadotropin
Reviewed by Patricia Kuenzi, APN-CNP, MSN, ANP, PNP.
The information provided here is general in nature.  It is not a substitute for a consultation with a medical professional. Before any medical procedure, it is imperative that you discuss your personal medical history, risks, and concerns with your doctor. If you have questions during or after a procedure, your doctor should be immediately contacted. Avenue Women's Center is not an emergency center.  If you are experiencing severe symptoms, such as bleeding and/or pain, seek immediate medical attention.  Contact your physician, go to an emergency room, or call 911.