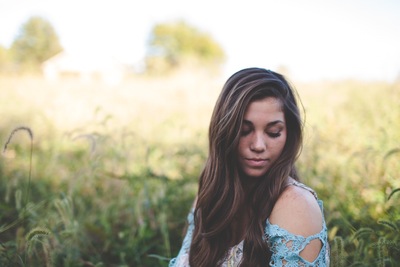 I'm pregnant! I really didn't think this would happen. I'm scared and confused and not sure what to do. I told my boyfriend and he wants me to get an abortion. He seems so sure. I'm not so sure. He says that he's not ready to be a dad. He's says he's too young and not financially stable to support a baby. Maybe he's right, but I'm not so sure. There's a part of me that wants to keep this baby. I always wanted to have children. I think I could do this especially if he would support me. I told him what I've been thinking and he says, "You have to get an abortion. I'll call and make the appointment for you and even drive you over." He says if I keep the baby he's gone, but if I abort we can stay together. Maybe I should abort so I won't lose him, but I'm not so sure.
If this scenario feels familiar, you are in a really difficult position. Please know that the team members of Avenue Women's Center are here to help you. Regardless of which decision you end up making, we want you to know that it was your best decision. For caring pregnancy assistance in the Chicagoland area, please contact us today.
In the mean time – What should you do? We've found that processing the following questions can be helpful. Maybe you want to journal your responses. Or find a sunny spot where you can be alone while you think them through. They're basic questions, but each of them requires careful thought.
Am I doing what I want to do?
Is this the best choice for me?
Am I making this decision or is my boyfriend making it?
Sometimes we feel pressured to take advice from a well meaning boyfriend. We can get carried along by their words, and do what they think is the best for us. It may feel easier to let him make this decision for you. That way, the problem is past and you don't have to take all the responsibility. Remind yourself, it's best to take control of your own life. After all, you will be the one who has to live with the decision and the future.
Until you're sure what you want to do, wait. Most women find that they do have sufficient time to make a solid personal decision. If you decide to terminate the pregnancy, it's best not to do it because you felt some degree of being pressured into it. If you want to keep your baby, you will find you have the courage to make that happen. Whatever the outcome, you will know that you made the best decision you could.
We hope you discover that your boyfriend is supportive as you go through your own decision-making process. If you would like him to join you at Avenue Women's Center for a free pregnancy consultation, he is welcome. Or, you are invited to take advantage of a private session. At our core, we want you to feel like you navigated this season of your life as well as you possibly could. As you move to that place of confidence, we are here for you!
The information provided here is general in nature.  It is not a substitute for a consultation with a medical professional. Before any medical procedure, it is imperative that you discuss your personal medical history, risks, and concerns with your doctor. If you have questions during or after a procedure, your doctor should be immediately contacted. Avenue Women's Center is not an emergency center.  If you are experiencing severe symptoms, such as bleeding and/or pain, seek immediate medical attention.  Contact your physician, go to an emergency room, or call 911.