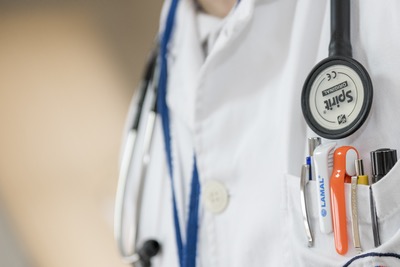 You told your friend "My doctor said I couldn't get pregnant," but she keeps bringing it up. You said, "It's just not possible. Whatever is going on, pregnancy is not it." You even did a test just to prove her wrong…but it was positive.
Avenue Women's Center has been helping women adjust to the news of pregnancy for 35 years. With five convenient locations in DuPage county, whatever your situation, we would like to help you. Please contact us today to start the conversation.
If your test is positive after you were told that you couldn't get pregnant, you may be wondering, "how did this happen?" While we can't give medical advice, here's what we know:
Do you have irregular periods?
Women with irregular periods usually ovulate fewer times in one year than women with predictable cycles, so there are fewer opportunities for them to become pregnant. Sometimes the hormone imbalances that cause irregular periods can also contribute to early miscarriages. If you were told that you have PCOS or endometriosis, your doctor may have told you that it can be difficult for women with these conditions to get pregnant.
Was your partner told he is infertile?
If your partner was told he would never have children, it may be a similar situation. A man with one testicle or damage to a testicle may be told that it will be "difficult" for him to become a father. But again, over the course of time even something that is "unlikely" may happen eventually. In addition, men's (and women's) bodies change, so someone with low fertility may eventually have normal fertility due to changes in diet, habits, or drug or alcohol use. Sadly, there have also been situations where someone lied and said they couldn't have kids to get their partner to stop worrying about birth control.
Did you have fertility issues in the past?
If you couldn't get pregnant with your previous partner, you shouldn't assume you won't be able to conceive with your new partner. Unless you have been tested by a doctor it can be hard to tell if the problem is "his" or "hers." As mentioned, fertility can change over time in response to lifestyle changes or hormone shifts. Some women who need medical help to get pregnant find that they can conceive without help after carrying the pregnancy.
Has one of you had a sterilization procedure?
What about people who get pregnant after a sterilization procedure, such as a vasectomy or having their tubes tied? After this kind of procedure, the doctor is supposed to check that it was 100% effective—skipping this follow-up visit may lead people to think that it "worked" when it actually didn't. Also, even sterilization has a failure rate—the ACOG (American College of Obstetricians and Gynecologists) states that less than 1% of women will become pregnant in a year after female or male sterilization.
The caring client advocates at Avenue Women's Center have heard many stories like these. We have sat with women whose responses range from "It's a miracle, I'm happy!" to "I never wanted kids, I'm not going through with this." Wherever you're at, Avenue Women's Center can help by offering a little more information about the pregnancy, such as how far along it is and if the chance of miscarriage is low or high. Please contact us today to find out more!
**This article provides general information and is not a substitute for speaking with a medical professional about your particular situation.
---
References:
American Congress of Obstetricians and Gynecologists. (2015, September). Sterilization for Women and Men. Retrieved from: http://www.acog.org/Patients/FAQs/Sterilization-for-Women-and-Men
Webmd.com. (2016, June). Understanding Infertility—the Basics. Retrieved from: http://www.webmd.com/infertility-and-reproduction/guide/understanding-infertility-basics
Reviewed by Patricia Kuenzi, APN-CNP, MSN, ANP, PNP.
The information provided here is general in nature.  It is not a substitute for a consultation with a medical professional. Before any medical procedure, it is imperative that you discuss your personal medical history, risks, and concerns with your doctor. If you have questions during or after a procedure, your doctor should be immediately contacted. Avenue Women's Center is not an emergency center.  If you are experiencing severe symptoms, such as bleeding and/or pain, seek immediate medical attention.  Contact your physician, go to an emergency room, or call 911.