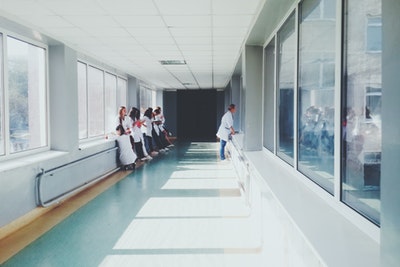 Has your doctor told you that you may never be able to get pregnant or conceiving might be difficult? As a client advocate for over 8 years, I have seen many women who have experienced this, yet were still concerned they might be pregnant. If this is you, read on for more information and helpful tips.
Avenue Women's Center is a limited women's medical clinic offering services geared towards unplanned pregnancy. Free pregnancy tests and confidential consultations are among the relevant services we provide at no charge to you. If you think you might be pregnant or recently took a positive test, contact us today for an appointment at one of our five DuPage County locations.
"My doctor told me that I'll never be able to get pregnant"—this is a phrase that I have heard many times from women who are still concerned that pregnancy is a current reality for them. So, what do you do? How do you respond when a trusted medical professional says pregnancy will be difficult or perhaps impossible?
First and foremost I must say that I am a client advocate and not a medical professional, but before you take the above advice from your doctor and think "I can have unprotected sex without consequences," please get a second or even third medical opinion! I have met with many women over the last several years who have told me some variation of the above statement they heard from their doctor, yet they are now sitting in my office dealing with a surprise, unplanned, positive pregnancy test. Not only does sex (whether protected or unprotected) put you at risk for unplanned pregnancy, but it also increases your chances of contracting a sexually transmitted disease.
Secondly, it is helpful with any major diagnosis to seek a second opinion. There are many factors involved in the diagnosis and you will want confirmation before making any lifestyle changes. Did the doctor communicate your diagnosis to the fullest extent? Were you able to understand or remember everything they shared with you? Will this diagnosis change as you get older or your body changes? What medical tests were completed and what were the results? These are important considerations to make when being told you may have fertility issues.
Last but not least, if you have been told you would have trouble conceiving, but think you might be pregnant, Avenue Women's Center is here to help. An unexpected pregnancy is difficult, especially when you thought you'd never experience one! We can provide you with a medical grade pregnancy test that is highly accurate, even before a missed period. If your test does come back positive, we can also provide you with a limited ultrasound to check the viability of your pregnancy. Studies show that 15-20% of pregnancies miscarry naturally. It is vital to find out whether or not your pregnancy may miscarry prior to making a pregnancy decision. If your pregnancy test is positive and ultrasound shows a viable, uterine pregnancy, you will have the opportunity to meet with a pregnancy consultant to discuss your pregnancy options. You are not alone. Contact us right away!
The information provided here is general in nature.  It is not a substitute for a consultation with a medical professional. Before any medical procedure, it is imperative that you discuss your personal medical history, risks, and concerns with your doctor. If you have questions during or after a procedure, your doctor should be immediately contacted. Avenue Women's Center is not an emergency center.  If you are experiencing severe symptoms, such as bleeding and/or pain, seek immediate medical attention.  Contact your physician, go to an emergency room, or call 911.