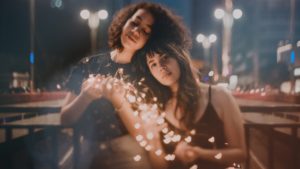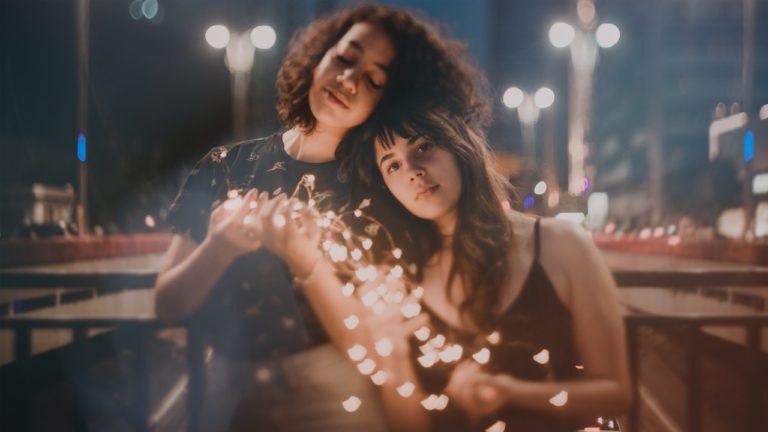 When something happens in our lives, we often go to our friends, hoping to hear their advice and feel strengthened by their words of support. In a moment where you may have found yourself panicking about an unexpected pregnancy, your friend may have listened to your worries and sought to validate the abortion decision that may have crossed your mind. While you may still feel uncertain about it, the potential uncertainties you have about being pregnant means your friend's direct advice has led you to seriously consider ending the pregnancy. With even a trusted friend encouraging a potential abortion decision, you may wonder if you should even think about other options. When it comes to the pregnancy, just how exactly do you feel about it, and have you allowed yourself time to explore these emotions?
It's normal to seek advice for an unexpected pregnancy as you begin to think about your decisions. Avenue Women's Center has helped a variety of women through each of their unique pregnancy circumstances, providing free, confidential care. Our private pregnancy consultations include information about abortion, adoption, and parenting, providing you with the chance to disclose your concerns within a safe environment.
Contact us today to schedule an appointment at one of our six Chicagoland locations and begin sharing your unexpected pregnancy concerns with a nonjudgmental resource!
Your Friend & Abortion
Thinking out loud about your pregnancy, you may have shared with your friend insecurities you may have about finances or being single during this time. Since it's likely she cares about you and wants to give you information she perceives to be helpful, she may have encouraged abortion because she believes this is your best option. There's also the possibility she may have confided in you about an abortion she had in the past.
Looking to offer you support, perhaps your friend told you she had an abortion after being in a similar situation. While she may understand the shock and fear that may come with learning about an unexpected pregnancy, and she may also know how hard it is to make a choice, her advice may be a reflection of her own experience. For her, abortion seemed like the right decision, but this does not mean it will necessarily be the option that works for you.
Seeking Your Own Options
It's normal for a friend to want to tell you what they think you should do when they see you struggling, and this usually isn't a bad thing. Knowing someone cares, especially during an unexpected pregnancy, can be a nice thing to have, and women in this situation typically need all the support they can get. But in terms of advice, you may need your friend to just listen and be there for you right now.
Whether or not you have come to a conclusion about abortion, having someone by your side who can ensure you stay positive, go with you to doctor appointments, or just spend time with you when you're feeling lonely can be an invaluable form of support. You may still need time to process all of your options, and having been in your shoes before, your friend may be able to serve as a confidant who can understand you.
However, it may still be beneficial to allow other resources to serve as confidential forms of support for you. A pregnancy consultant or a counselor, for example, can not only listen to concerns about your three choices of abortion, adoption, and parenting, but help provide further information or tools for your next step. At a pregnancy decision center or medical clinic, you can receive an ultrasound exam, which will can give you even more insight. As your friend may have already told you, this is often necessary to determine your pregnancy's gestational age, and rule out natural complications such as miscarriage or ectopic pregnancy. If either of these two conditions present themselves, then alternative medical options may be necessary.
Balancing Your Friend's Opinion & Your Choice
Having been through this before, your friend may be very opinionated about how you approach each step towards making a decision about your unexpected pregnancy. To avoid feelings of resentment building up between you two in the future, it may be a good idea to lay out all of your options before you make a choice. This way, you may feel more confident the unexpected pregnancy option you choose was your own, and not solely influenced by the direction of your friend, no matter how well-meaning she may be.
In times of stress, it's natural to seek the advice of a trusted friend, but their choices may not always be a reflection of our own wants and desires. Through unbiased support and counsel, Avenue is here to help you sort through an unexpected pregnancy, working with you as you consider each of your options. Offering clients limited ultrasound services and private consultations with a caring pregnancy consultant, we are here to ensure you feel safe and confident when making a choice between abortion, adoption, and parenting.
Reach out today to schedule an appointment right away!
The information provided here is general in nature.  It is not a substitute for a consultation with a medical professional. Before any medical procedure, it is imperative that you discuss your personal medical history, risks, and concerns with your doctor. If you have questions during or after a procedure, your doctor should be immediately contacted. Avenue Women's Center is not an emergency center.  If you are experiencing severe symptoms, such as bleeding and/or pain, seek immediate medical attention.  Contact your physician, go to an emergency room, or call 911.