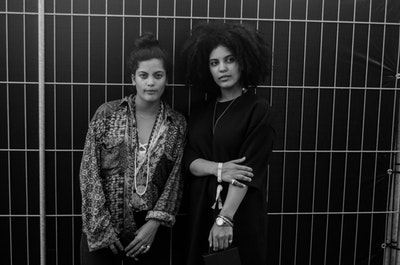 You've been looking forward to hanging out with your best friend after a rough week. You pick her up and as she gets into your car you notice something's not right. You pause and then ask her "are you ok?" She looks so scared. She hesitates and then tells you she is pregnant. She just took a pregnancy test and it was positive. As she begins to cry, she tells you she has to get an abortion. Your head is spinning. What do you do?
Avenue Women's Center is a women's limited medical clinic that provides free pregnancy tests and information on pregnancy options. We are there to listen and provide nonjudgmental care to women who are facing a pregnancy decision. Call, text, or email us today to schedule a private consultation for yourself or a friend.
When a friend wants an abortion, how should you respond? You might be wrestling with your own personal feelings about the topic and that can influence your reaction. When helping a friend who is going through an unplanned pregnancy, one of the best things you can do is to show love and care. She's probably feeling overwhelmed, alone and afraid. This will be one of the biggest and most difficult decisions she will ever make. Having you by her side can help her feel like she's not alone.
Next, being a good listener will be important. Encourage her to talk about her feelings. Try not to do or say anything that might make her think you are judging her. Although you might have a lot of questions or concerns, stay away from any responses that are not helpful to the situation. Saying things like, "What were you thinking?" "I can't believe you really slept with him!" Or "Your mom is going to kill you!" will not benefit her or your friendship.
Help her to find accurate information concerning her options. Find online resources that discuss abortion, adoption and parenting from reputable sources. Point her towards a local agency such as Avenue Women's Center that can provide her with both support and options information. Offer to go to the appointment with her. It's important that she understands what may be involved with each choice and to weigh the information carefully.
After she has gathered all the facts, help her to make a plan. This plan should include members of her family and the father of the baby as long as they are supportive and positive. She needs to be surrounded by those who love her and she can trust.
Helping a friend can be a rewarding experience, but be forewarned that it might be draining. She is experiencing a lot of different things all at once and may need your encouragement more during this time. Being supportive, a good listener and available to help will be a great gift to her.
Most importantly, you don't have to help your friend alone! If you have a friend considering abortion and live in the Chicagoland area, reach out to Avenue Women's Center today. We are the first step for women facing unplanned pregnancy and provide many services at no cost. Our experienced client advocates have walked with many women through their decision-making process and are ready to connect with your friend today. Contact us to set up a consultation. We look forward to meeting your friend!
The information provided here is general in nature.  It is not a substitute for a consultation with a medical professional. Before any medical procedure, it is imperative that you discuss your personal medical history, risks, and concerns with your doctor. If you have questions during or after a procedure, your doctor should be immediately contacted. Avenue Women's Center is not an emergency center.  If you are experiencing severe symptoms, such as bleeding and/or pain, seek immediate medical attention.  Contact your physician, go to an emergency room, or call 911.