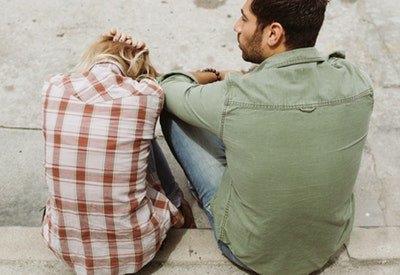 Everything has changed. Suddenly I feel like I'm on a roller coaster at Great America, with its unexpected twists and turns and sudden drop offs of elevation. On a roller coaster I hold on tight, knowing that it's only two minutes of exhilaration, and soon our car will coast slowly into the exit gate and the ride will be over. That is where the similarities end. With this pregnancy news, my heart is still beating fast, emotions are rampant, and the exit point is clearly not two minutes away from this wild ride.
Are you looking for a safe place to be assisted as you and your girlfriend determine your best next steps? Perhaps you are leaning towards abortion. Maybe you favor parenting, but wouldn't be sure how that could work out in your situation. At Avenue Women's Center, each of our clients receives our full respect and caring services. Whatever direction you're leaning towards, we would like to help you. Please contact us today.
It's not like I don't care, I truly do but this wasn't supposed to happen right now. My girlfriend's focus seems to be solely on herself – her feelings, her body, her wants, her fears. I feel the need to get away. Ideally, I'd like to feel normal again. At the least, I need to figure out what my wants and best options are. And, how do we communicate all of this without arguing?
We hope you will find Avenue Women's Center is the resource you are looking for. Our staff is prepared to help you and your girlfriend sort everything out successfully. We always respect men who are involved and taking time to join in a pregnancy consultation! You are important in this situation. We trust you will find value to talking about your perspectives, your options, and the future you prefer. As you communicate and make your best possible decisions, we believe it's possible for you to emerge even stronger than you were before that first pregnancy test came out positive.
"I liked how thorough they were with their answers to my questions, very up-building and calmed me down about the situation."
Avenue Women's Center is here so that you can get to that same place – feeling confident and moving forward in the best way possible. Our offices are located in Elmhurst, Glen Ellyn / Lombard, Naperville, and Wood Dale, Illinois. As a nonprofit limited medical clinic, many of our services are free. We hope you will call, text, email or chat today. We look forward to serving you.
The information provided here is general in nature.  It is not a substitute for a consultation with a medical professional. Before any medical procedure, it is imperative that you discuss your personal medical history, risks, and concerns with your doctor. If you have questions during or after a procedure, your doctor should be immediately contacted. Avenue Women's Center is not an emergency center.  If you are experiencing severe symptoms, such as bleeding and/or pain, seek immediate medical attention.  Contact your physician, go to an emergency room, or call 911.