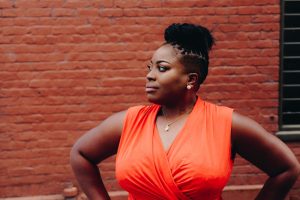 It's hard to imagine any kind of relationship conflict having more potentially devastating impacts than infidelity.  Have you experienced the pain of being cheated on by your spouse?  If you have, chances are, you've wrestled with lots of emotions.  Your feelings may be raw, whether your spouse had an affair recently or years ago.  You're likely processing what's taken place and wondering what it means for the future of your marriage.  But what if you're also facing an unexpected pregnancy in the middle of these already overwhelming circumstances?
If this sounds like your present situation, you may be thinking to yourself, "No. I'm not having his baby.  Not after he cheated on me."  Your anger would be justified and completely understandable.  Still, it can be helpful to get your practical and emotional needs met before moving forward with a pregnancy decision.  Avenue Women's Center is here to partner with you throughout this process.
Check out our "About Us" page!  Avenue is an early pregnancy center offering free first-step services and caring support to individuals coping with difficult circumstances like yours.
Taking the Time You Need to Regroup
Perhaps it feels like you're never going to stop being angry with your husband about the affair.  Healing from this experience may be a long process, and of course, it's okay if you're not ready to move toward reconciliation (or even consider this idea) right now.  However, it's important to let your body and mind regroup before a pregnancy decision is reached.  Give yourself space to process your situation and feelings if you haven't done so already.  Your emotions will probably linger to some extent for a long time, but the human mind isn't built to sustain heightened feelings for very long.  It's much easier to reason through an upcoming decision when you're in a relatively calm mental space.  The best thing you can do for yourself and your pregnancy decision is wait for your emotions to sink in just enough so you can explore your next steps with careful consideration.  Take time to learn where things stand with your pregnancy and what all your options are.  You may be glad to hear that the abortion pill is FDA-approved through ten weeks, and most persons experience signs of pregnancy long before then.  So, odds are, the choice to end or continue this pregnancy isn't one you need to rush into.
Accessing the Caring Support You Need
Your spouse may or may not have been a big encouragement to you in the past.  Perhaps there's still some potential for him to play that role in your life.  Perhaps not.  Getting immediate support from someone you trust is going to be important either way.  Consider processing the affair and the unexpected pregnancy with someone who genuinely cares about you, like a family member, licensed counselor, or faith leader.  An Avenue Women's Center pregnancy consultant or nurse is ready to become part of your support network too.  All our highly-trained team members are passionate about meeting women with empathy and professionalism.  We're here to listen and process by your side, while equipping you with reliable information to help you lean into your most positive outcome.  Feeling supported is key to your mental wellness, first and foremost, and will likely help you make a pregnancy choice with greater confidence.  That's because receiving encouragement, hearing another perspective, and sorting through your circumstances out loud can be beneficial to any decision-making process.
You may be wrestling with overwhelming emotional pain today.  We see you.  Our staff at Avenue is dedicated to helping you care for your practical and emotional needs no matter what you're facing or where your pregnancy journey leads.  We provide free, confidential early pregnancy services, like medical-grade pregnancy tests, limited medical ultrasounds, and options consultations.  We're also available to help you connect with additional community resources.  It's possible to become surrounded by support despite what you've been through.
Reach out to learn more and schedule an appointment.  You've got this.  Avenue is a safe space to process what's next. 
The information provided here is general in nature.  It is not a substitute for a consultation with a medical professional. Before any medical procedure, it is imperative that you discuss your personal medical history, risks, and concerns with your doctor. If you have questions during or after a procedure, your doctor should be immediately contacted. Avenue Women's Center is not an emergency center.  If you are experiencing severe symptoms, such as bleeding and/or pain, seek immediate medical attention.  Contact your physician, go to an emergency room, or call 911.