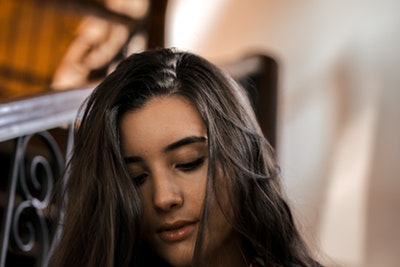 Are you feeling like you're too young to be pregnant? Are you wondering who you should tell? Or if you should even confide in anyone at all? Are you afraid of how your parents, siblings, or other loved ones might respond? As an older sister to a 17-year-old, I can tell you that I would want my younger sister to tell me if she was pregnant. I know that she would be afraid to disappoint me, but, the truth is, I would understand. And, even more important, I would want to be there for her.
As an Avenue Women's Center pregnancy consultant, I understand how young women are feeling when they find themselves unexpectedly pregnant. Here at Avenue, we understand these concerns and we're here to help you navigate them. Our free and confidential pregnancy consultations can be a first-step for you to begin to process this new situation. With our caring and non-judgmental client advocates, you can begin to explore who in your life you may want to include in your decision-making process. Contact us for an appointment today.
Unexpected Pregnancy Response: Shock
If my little sister told me she was pregnant, my initial response would be shock. It would take some time to wrap my mind around what she'd just told me. I would probably have questions. I would probably spend a little time wondering if there was some way I had failed her as an older sister. Was there something I had done wrong for her to end up in this difficult situation? Maybe I hadn't been there for her enough. But, ultimately, I would be glad that she had come to me in that moment and she had trusted me enough to confide in me.
Unexpected Pregnancy Response: Empathy & Understanding
After having some time to process the situation and for the initial shock to wear off, I would respond with empathy and understanding. I would take the time to understand how she's truly feeling and put myself in her shoes. I would take on the fear, sadness, confusion, guilt, or whatever emotions she may be feeling myself. I would cry with her and I would hug her. I would tell her I understand how she got here and why she's feeling the way she is.
Unexpected Pregnancy Response: You're Not Alone
And last, but definitely not least, I would tell her that she's not alone. She has my unending support and I'm there for her. Because I know my sister so well, I would be able to help her figure out the best solution. I would help her to gather information on all of her options so that she could make the most informed decision. I would be there to navigate with her how to tell our parents, if she decided she wanted to tell them. And no matter which option she chose- whether it be abortion, adoption, or parenting- I would be there to support her no matter what. I wouldn't judge any decision she made, but would truly hope for the best for her and for her future. And it wouldn't end after the decision had been made. I would continue to provide support to my sister in whatever way she needed.
If you are facing an unexpected pregnancy yourself, I hope that you do have someone in your life who may respond this way. A visit to Avenue Women's Center would provide you with the non-judgmental support you may be looking for. An unexpected pregnancy can be scary and you deserve to have someone who is on your side during this time. We have five locations throughout Chicagoland in Glen Ellyn / Lombard, West Chicago, Naperville, Wood Dale, and Elmhurst, Illinois. Call, chat, email, or text today for a free consultation.
The information provided here is general in nature.  It is not a substitute for a consultation with a medical professional. Before any medical procedure, it is imperative that you discuss your personal medical history, risks, and concerns with your doctor. If you have questions during or after a procedure, your doctor should be immediately contacted. Avenue Women's Center is not an emergency center.  If you are experiencing severe symptoms, such as bleeding and/or pain, seek immediate medical attention.  Contact your physician, go to an emergency room, or call 911.