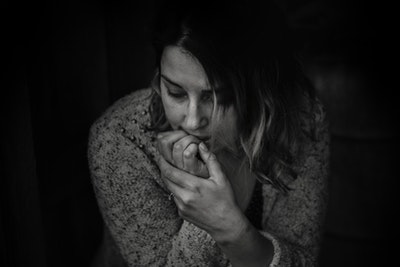 Perhaps your mother confided in you about her feelings of grief from a past abortion experience. Maybe you felt confused about how to react to your mother's confession, and while you're aware of the emotional affect your mother's abortion had on her, you've recently found yourself contemplating an abortion decision of your own. If the pregnancy is unexpected, maybe you feel an abortion is your best option, but when thinking about how it affected your mother, perhaps you worry about what your own reaction will be.
Are you feeling uncertain about a pregnancy decision? Avenue Women's Center assists women facing unexpected pregnancies by offering free, confidential care throughout our six locations in the Chicagoland area. Our expert client advocates can offer you information about your options and answer any questions or concerns you may have. Contact us and book your free appointment today!
Each woman may react differently to an abortion, but potential feelings of grief deserve to be validated. Opting not to continue a pregnancy can be a stressful event, and it's not unusual to feel a wide range of emotions afterwards. It's possible you're thinking about abortion because the news of an unexpected pregnancy has made you anxious, but feelings of hesitation have halted you in your decision.
Perhaps you witnessed your mother experience emotions such as shame or sadness as a result of her abortion, and you wonder if an abortion will have this effect on you. Before deciding on termination, many women find it helpful to seek information or counsel from a trusted source. If you're feeling hesitant about an abortion decision, you may want to weigh all of your pregnancy options by asking as many questions as you can, and receiving advice through a resource such as a pregnancy decision center. Taking the time to gather necessary information may help you to gauge how you might respond to an abortion procedure, and provide you with an idea about which pregnancy option will work best for you.
If you experience emotional effects after an abortion, you may want to seek support from loved ones or a community group. Counseling and support can provide comfort and prevent you from dealing with any after-effects in isolation. A supportive network can help you develop healthy coping strategies if you sense that negative feelings are persisting after an abortion.
Avenue Women's Center understands each woman's situation is unique, and we're here to assist you. If you are hesitant to move forward with an abortion decision because of how it affected your mother, it's can be helpful to take time considering your next steps. Our client advocates can discuss your options with you, helping you make an informed choice about your pregnancy. Reach out today to schedule a free appointment at one of our locations in Darien, Elmhurst, Glen Ellyn / Lombard, Naperville, West Chicago, or Wood Dale, Illinois!
---
References:
Psychology Today. (2010, October). Post Abortion Stress Syndrome (PASS) – Does It Exist? Retrieved from: https://www.psychologytoday.com/us/blog/somatic-psychology/201010/post-abortion-stress-syndrome-pass-does-it-exist?quicktabs_5=0
American Pregnancy Association. (2019, July). Abortion Emotional Side Effects. Retrieved from: https://americanpregnancy.org/unplanned-pregnancy/abortion-emotional-effects/
Fredenburg, Michaelene. (2017, October). Reproductive Loss: Giving Permission to Grieve. Issues in Law & Medicine. 32(2). Retrieved from: http://www.questia.com/library/journal/1P4-1943043733/reproductive-loss-giving-permission-to-grieve
The information provided here is general in nature.  It is not a substitute for a consultation with a medical professional. Before any medical procedure, it is imperative that you discuss your personal medical history, risks, and concerns with your doctor. If you have questions during or after a procedure, your doctor should be immediately contacted. Avenue Women's Center is not an emergency center.  If you are experiencing severe symptoms, such as bleeding and/or pain, seek immediate medical attention.  Contact your physician, go to an emergency room, or call 911.