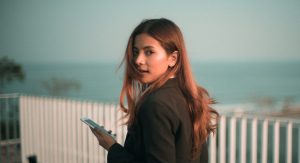 Perhaps you have all of the typical symptoms, ranging from nausea to headaches to tender breasts or the telltale missed period. Maybe after taking a pregnancy test at home your results are a bit unclear. So, you've called your OBGYN only to hear something you didn't want to: they're completely booked for a month out. Now, without a way to confirm your pregnancy and figure out your next steps, maybe you're not quite sure what to do. Whether this is something you expected or not, figuring out what your options are can be stressful! So, where do you turn next?
Facing a possible pregnancy without the immediate way to find out for certain can be stressful. When your OBGYN is booked, Avenue Women's Center is here for you, often with availability for same-day appointments. We offer always free and always confidential limited medical services such as pregnancy tests!
Don't wait another day—schedule your free pregnancy test with us at a location near you!
Practical Next Steps
Waiting for an OBGYN appointment can feel frustrating, like you're in limbo just waiting for the next piece of the puzzle so you can move on with your life! Luckily, there's a lot you can do between now and your visit to your OBGYN.
Pregnancy Confirmation
As mentioned earlier, confirming your pregnancy via a medical-grade pregnancy test is a great first step! If you have any confusion about whether your at-home test results were accurate, this is a great option. At Avenue, our lab-quality pregnancy tests are accurate just ten days after possible conception.
Ultrasound Exam
While you're at Avenue for your free pregnancy test, our consultants would love to walk with you through any of your questions, concerns, or pregnancy options. We also offer free limited ultrasound exams to help in the decision-making process. If you're not sure what decision you'd like to make regarding your pregnancy, an ultrasound can be extremely helpful.
Information & Support
As you're gathering practical information about your physical pregnancy and health, you may find it beneficial to learn about what resources are available to you. There are many organizations designed to support you in your current pregnancy journey and beyond. Whether you need physical, emotional, social, financial, or even spiritual support, there is something out there for you, and people who would love to walk with you! A pregnancy consultant at Avenue can help get you started with some connections.
We believe you should feel empowered to keep courageously living your life even if you feel in limbo. That's why we always offer our confidential services free of charge! We get that waiting for a doctor's appointment can be frustrating, which is why we happily offer many same-day appointments and even virtual consultations. Nobody should feel limited. Our compassionate consultants look forward to sitting with you and helping you take some next steps toward certainty!
Reach out today to schedule your first appointment with us!
The information provided here is general in nature.  It is not a substitute for a consultation with a medical professional. Before any medical procedure, it is imperative that you discuss your personal medical history, risks, and concerns with your doctor. If you have questions during or after a procedure, your doctor should be immediately contacted. Avenue Women's Center is not an emergency center.  If you are experiencing severe symptoms, such as bleeding and/or pain, seek immediate medical attention.  Contact your physician, go to an emergency room, or call 911.