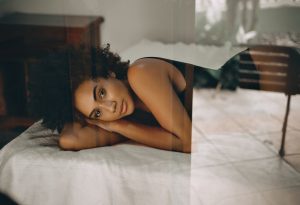 For any woman who's been through an unexpected pregnancy, making her best pregnancy decision is rarely a simple process.  That choice can be made especially difficult when her family isn't behind the option(s) she's considering.  Perhaps a part of you is open to parenting, but your parents have doubts.  Chances are, that bothers you…maybe a little, maybe a lot.  Many women in situations like yours feel caught between their own leanings and their parents'.  And that's a hard place to find yourself in!  If you'd like someone to meet you there, a first-step pregnancy center can help.
Every woman should have access to accurate information about her pregnancy and each of her options (abortion, adoption, and parenting).  That's why Avenue Women's Center provides free pregnancy tests, limited medical ultrasounds, and options consultations in a calm and confidential setting.  Are you or your family members questioning your ability to handle what's around the bend?  Our expert team can connect you with tools and resources to empower yourself!
Schedule an appointment at one of our six centers in Chicagoland, Illinois!  Or, schedule a phone or virtual consultation today!
Chances Are, Your Parents' Opinions Matter to You
Your parents might be feeling hesitant for various reasons.  Maybe you're young.  And, naturally, your life experience is limited.  They may want you to avoid the challenges of parenting until you're a bit older.  It's also possible that your parents are skeptical because you're already busy managing other responsibilities.  Most parents are motivated by love and concern for their daughters' well-being, although the way they express this can sometimes be misguided.  Your own parents' lack of confidence probably feels discouraging, regardless of what's driving it, especially if they're an influential part of your life.  Their doubts may be causing you to question your capabilities.  But you know yourself even better than they know you.  You're familiar with your own strengths and limitations.  You're the most capable of deciding what you can and can't handle.
Sharing Your Perspective with Assertiveness and Respect
If you're butting heads with your parents over this pregnancy decision, it may be time for an honest conversation.  Only your parents can say why they're struggling to picture you in a parenting role, and how they're feeling about your pregnancy news.  It's possible to listen and respect their opinions while holding fast to your own wishes and values.  This pregnancy choice is yours to make.  You'll be affected by the outcome in ways that your parents are not.  It's healthy to communicate this kindly, setting boundaries and taking ownership of this responsibility.  A conversation like this could even be an opportunity to display your maturity.  Our staff at Avenue can mediate a discussion, as a neutral party, with your permission and your parents.'
First-Step Pregnancy Services to Empower You
As you continue to navigate the practical, emotional, and relational challenges of this unexpected pregnancy, it can be really helpful to seek first-step pregnancy services.  Learn more about your pregnancy by getting a no-cost ultrasound at Avenue Women's Center!  Our limited medical scans can clarify how far along you are, which options you're eligible for, and whether you're dealing with risks like miscarriage or ectopic pregnancy (a pregnancy located outside the uterus).  Reliable information could give you (and your parents, if you choose to include them) peace of mind and direction.  Avenue also provides pregnancy consultations.  These present an opportunity to process your situation with a caring staff member, understand your options, and learn about resources in a safe, private environment.  Your community just might offer programs and tools to help you access the medical, financial, or social support you need.  There are ways to equip yourself for parenting, if that's the option you decide on!
At Avenue Women's Center, we're passionate about offering women the practical help and compassionate support they need to make a pregnancy decision with confidence.  Your health and autonomy are  top priorities.  We'd love to partner with you on this pregnancy journey!
Learn more about Avenue Women's Center!
The information provided here is general in nature.  It is not a substitute for a consultation with a medical professional. Before any medical procedure, it is imperative that you discuss your personal medical history, risks, and concerns with your doctor. If you have questions during or after a procedure, your doctor should be immediately contacted. Avenue Women's Center is not an emergency center.  If you are experiencing severe symptoms, such as bleeding and/or pain, seek immediate medical attention.  Contact your physician, go to an emergency room, or call 911.